Diversity & Inclusion (D&I)
AB InBev raises a toast to renewable energy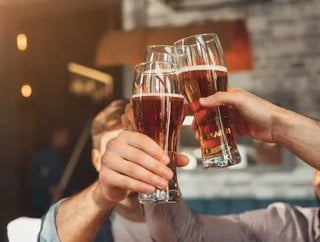 On 9 January 2020, AB InBev announced its partnership with renewable energy developer BayWa r.e. The brewer, the world's largest beer brand with annu...
On 9 January 2020, AB InBev announced its partnership with renewable energy developer BayWa r.e. 
The brewer, the world's largest beer brand with annual sales of US$54.6bn in 2018, revealed that all of its products (including Budweiser) will soon be made using 100% renewable electricity across its European brewing operations. The 10-year agreement will see AB InBev supplied with over 130MW of power from two new solar power facilities in Spain with a joint capacity of 200MW.
Covering 14 breweries in total - five in Belgium, two in the Netherlands, one in Luxembourg, two in the Canary Islands and four in Germany - the shift is a significant development for the company, which brews 55 million kegs of Budweiser a year and five million bottles a week. 
The packaging of AB InBev's products will also be changed: a new logo indicating the beer was brewed with 100% renewable electricity will be visible, which the company is hoping will give consumers an easy way to identify its eco-friendly manufacturing practices. 
Jason Warner, Zone President for Europe, commented, "This symbol is about driving positive change in what people buy in their weekly shop, order at the bar or drink with friends."
Top breweries embracing renewable energy
Although AB InBev's announcement places it at the forefront of alternative energy initiatives, it is not the only brewery exploring clean energy alternatives for its operations.
SEE ALSO:
Heineken: The Dutch brewer has long been committed to cutting down its carbon footprint with its 'Drop the C' programme. 
In 2019, Heineken España teamed up with energy company Iberdrola to develop a photovoltaic plant in Andévalo by 2020. The plant, estimated to negate "the emission of over 100,000 tonnes of CO2 a year", is part of Heineken's ambitious plan to use renewables exclusively by 2023. 
"This initiative reaffirms Heineken España's commitment to sustainability," said MD Guillaume Duverdier. "It is an example of our ambition to become the greenest brewer and will consolidate our leadership in sustainability in the brewing industry in Spain."
Calsberg Group: Aiming for a similarly ambitious goal to its contemporaries, Calsberg is journeying towards 100% renewable electricity in all of its breweries by 2022 and to achieving net zero carbon emissions by 2030. 
In addition to installing 8,000 solar panels at its brewery in Dali, China, the company is diligent at making sure any energy it buys is sustainably sourced from reputable companies holding "certificates with guarantees of origin". 
In an interview with RE100, Simon Boas Hoffmeyer, Sustainability Director, said the reason was simple, "Beer is made entirely from natural products, so we are reliant on a healthy natural environment".