Aggreko confirms sponsorship of Sustainability LIVE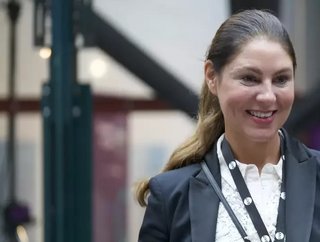 Following the success of the 2021 live events, Sustainability LIVE welcomes a new sponsor, Aggreko, to support more sustainability discussions
With all the talk of climate change and net-zero emissions over the past couple of weeks, it's clear that a large number of organisations are ready to sit down and partake in serious conversations regarding the impact their industries have. Sustainability LIVE will bring together industry experts from across the globe and will provide great insights, following COP26, and we will find out how firms react to the demands of the environment. 
In order for Sustainability LIVE to be a huge success, much like the latest show by BizClik Media Group, FinTech & InsurTech LIVE, we welcome a new sponsor of the event, Aggreko. 
Aggreko sponsors Sustainability LIVE
What is Aggreko's influence on sustainability? 
The company designs bespoke solutions for electricity, heating and cooling, to replace conventional fuels and energy storage systems used for on-site applications in industries like mining and construction. The company is continuously developing its approach towards the energy transition with the aim of achieving net-zero emissions and supporting its clients in doing so as well. 
Aggreko is committed to responsible business practices, taking account of its effects on the planet, increasing transparency of energy sourcing, and assisting its customers to reach their sustainability goals. The organisation has its sights set on the future with innovative solutions for battery storage, combined heated and power (CHP), hybrid energy, and renewable energy, of which the Innovation Playbook provides more detail. 
Enabling further sustainability discussions
As one of the main event sponsors, Aggreko is enabling exciting discussions to take place as businesses share the results of their actions to reduce their emissions and maintain a global temperature increase below 1.5C. 
Get ready for Sustainability LIVE!
Both virtual and in-person tickets are now available for Sustainability LIVE. In-person single-day tickets for £195 per person or attend both days for just £295. In-person attendees will receive full access to all conferences and benefit from business interactions in the networking area where breakfast, lunch and refreshments will be available—followed by a VIP drinks reception at the end of each day.
Physical and virtual attendees needn't miss a thing, with access to the show on-demand for 30 days via the Brella platform. 
For more information on Sustainability LIVE and to sign up for the event, click here. 

For more sustainability insights, check out the latest issue of Sustainability Magazine.