Anthesis drives food sustainability through an acquisition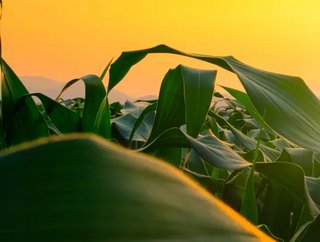 As part of Anthesis' global growth strategy, the company has acquired a consultancy firm, specialising in Canadian agricultural and food sustainability
One of the largest groups of sustainability professionals in the world, Anthesis Group — a certified B corporation — announced the acquisition of a consultancy group, Provision Coalition Inc., which provides expertise dedicated to agri-food business. 
How does the acquisition promote food sustainability? 
The acquisition of the firm marks an important milestone of Anthesis' growth. Provision Coalition Inc. was founded as a non-profit organisation by Cher Mereweather, its Chief Executive Officer, who is one of the industry's most prominent leaders in food industry sustainability. The organisation, comprised of eight industry experts from Guelph, Ontario, Canada, provides high-impact training to meet Anthesis' efforts to promote social awareness in the sector. 
Provision Coalition Inc. has supported almost 100 Canadian entrepreneurs in the industry to develop their plans for sustainability and set clearer goals throughout their businesses. Circularity will also remain integral to their commitments. 
Leaders discussed the amalgamation of sustainability firms
Leaders of both organisations are confident that the acquisition will bring a new level of insights and expertise to the business. The Chief Executive Officer of Anthesis Group, Stuart Mclachlan spoke about the new addition to the global leader in sustainability. 
'2022 will be a significant year for Anthesis as we build on our position as the world's leading firm of sustainability specialists', says McLachlan. 'This strategic move highlights our commitment to the North American region and our determination to drive change through social awareness and education in one of the world's largest industries. I am delighted to welcome the Provision Coalition Inc. team to Anthesis. We are aligned on driving impact and our combined strength and market-leading expertise will support our clients as they navigate this decisive decade'.
Mereweather also added comments to the discussion about the future for Provision Coalition Inc. 'Our purpose at Provision is to help the food and beverage industry rise to the challenges of creating a more sustainable food system', Mereweather explains. 'As we face this decisive decade, we are thrilled to align our strengths and passions with those of the Anthesis team to deliver more impact, faster, to more companies, together. We have been impressed not just by Anthesis' ambition, but by their values and look forward to amplifying the creative and ground-breaking work that Provision has become known for, by joining the world's largest group of sustainability experts'. 
Sustainability LIVE coming in February 2022
Do you want to get the latest sustainability insights from industry professionals and organisations? Sustainability LIVE is coming to Tobacco Dock, London on February 23rd, 2022, and will showcase some of the latest updates from organisations as they strive for more sustainable operations following COP26. 
To find out more about the hybrid conference and sign up to attend either online or in-person, go to the Sustainability LIVE website. 
For more sustainability insights, check out the latest issue of Sustainability Magazine.