Diversity & Inclusion (D&I)
Arçelik empowers women to improve D,E&I in manufacturing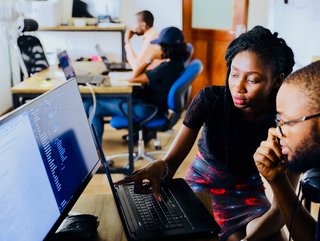 Nihat Bayız, Chief Production & Technology Officer of Arçelik, comments on the WE-inTech programme, empowering D,E&I, including women in manufacturing
Diversity, equity and inclusion (D,E&I) in the workplace has been recognised as a necessity, but also a great way to encourage productivity and new thinking in the workforce. The global household appliance maker, Arçelik has announced its latest steps to breed diversity at work, which consists of introducing 45 women into technology and innovation programme.
Arçelik has over 40,000 employees across the world with operations dispersed in a similar manner. This includes subsidiary businesses in 52 countries and 28 production facilities for 12 different brands nine separate countries.
The programme is part of the company's wider strategy for inclusion. WE-inTech will put a group of individuals from Turkey, Romania, South Africa and Pakistan together in a year-long programme that is designed to empower them and support career progression in STEM.
Nihat Bayız, Chief Production & Technology Officer of Arçelik, says:
"Arçelik is committed to empowering women in technology and innovation. Our We-inTech programme supports women currently pursuing an education in science, technology, engineering and maths (STEM), to not only support career development but also to ensure their full and effective participation in their related educational background."
Bringing women into the technology field
The company expects the programme will be a catalyst for female empowerment in the technical industries.
"We share a collective vision to drive real change when it comes to gender equality in the STEM field which is a man-dominated area. It is in service of this vision that we have become a supporter of the Action Coalition platform and committed to advancing gender equality in the fields of technology and innovation, in cooperation with the UN Women's Generation Equality Forum," says Bayız.
"We know that we have to offer a programme that not only supports their education but opens a field to ensure their career starts. Following the positive impact, we decided to expand our 3 years old programme, thus, we aim to reach out to young women engineers globally starting with Romania, Pakistan and South Africa. We believe that our leading brands in these countries will help us to support the career progression of young women in STEM."
The programme began with a three-day workshop, which provided the participants with opportunities to meet industry researchers and experts to gauge an understanding of the core functions within the sector. Moving forward, the participants will get involved in long-term projects and receive technical training and mentorship to develop their work prospects.
About Nihat Bayiz
He holds a critical role at Arçelik with over ten total years at the company. Bayiz has worked his way up the company from some one his previous Director roles, managing certain products from the organisation. From 2018 to 2020, Bayiz was responsible for research and development at the organisation. Since January 2021, he has worked with the team as its Chief Technical Officer, bringing more innovation to its product portfolio.