Diversity & Inclusion (D&I)
Aviva's paternity leave power; good for families & business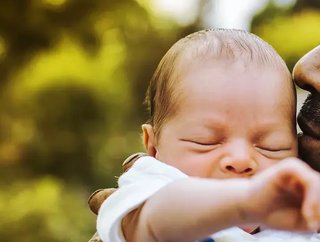 As many countries seek to increase falling birth rates, Aviva has proved paternity leave is good for families, fathers and business.
The savings, retirement and insurance business Aviva has revealed new data on the successes and benefits of paternity leave. 
Aviva was formed shortly after the Great Fire of London in 1696 and is based there today, with a revenue of £46bn and 31m customers across the world.
Three years ago, Aviva became one of the first UK employers to launch an equal parental leave policy, offering new parents in its UK business 12 months' parental leave, with six months at full basic pay. Since then, new figures from Aviva shows the number of men and women now taking leave is almost equal, although mothers continue to take more time with an average of almost 44 weeks off, compared to almost 24 weeks for fathers.
"Take-up of parental leave in 2020 shows it's a benefit people really value and was a welcome reassurance to families facing into the stresses of a pandemic", said Danny Harmer, Aviva's Chief People Officer. "Indeed, it proved to be essential for many colleagues while support networks, such as grandparents and parenting groups, were unavailable over the last 12 months."
Besides supporting the individual, paternity leave has a number of benefits for businesses: generous policies encourage loyalty and attract talent.
What does paternity leave achieve? 
Unicef, a charity which supports disadvantaged children and teenagers has reported on the impact of paternity leave, claiming: "Paid parental leave provides working parents with time off from work around the birth or adoption of a child with replacement of some or all of their usual earnings."
Unicef said that parental leave provides new parents with many advantages, such as:
Time to bond with their infant 

Establish routines for feeding

Learning how to care for their baby and themselves 

Attending to the medical care needs of the baby and mother. 
Societal changes and paternity leave
Paternity leave is especially necessary as the level of same-sex couples rises across the world. Two-Dad families need to be provided for, just like traditional couples.
However, despite legislation in place, societal pressures can impact whether a father takes paternity leave. In 2020 Japanese society was shocked when environment minister, Shinjiro Koizumi, took paternity leave to care for his son. He was the first minister and the first MP to do this. Despite generous paternity leave policies in Japan, only 3% of Japanese father's use them, out of fear that time off will harm their careers and the social stigma.
The best and the worst paternity leave packages in the world 
Another report by Unicef showed that out of the world's richest countries, the USA, the world's largest economy, offered fathers the least generous paternity leave. But last month, President Biden announced that within the decade, workers would have 12 weeks of paternity leave "to bond with a new child".
Meanwhile, Scandinavian countries were identified as having the most family-friendly policies, with Sweden being the first country in the world to implement the idea in 1975. 
Although the world's population is set to grow alarmingly over the next few decades, hitting over nine billion people in 2050, many governments want to increase their falling birth rates. 
The respective governments of Russia, Italy, Spain and Korea all have plans in place to get the population growing again, from leave packages to cash incentives. 
In order for this to succeed, businesses will need to support maternity and paternity leave policies and allow families to work and grow together.