Diversity & Inclusion (D&I)
BlackRock opens new ESG Insights Equity Fund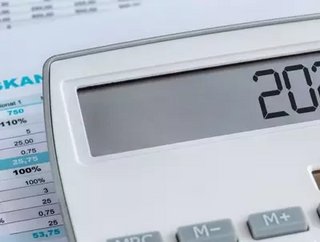 Investment management company BlackRock has raised the bar on ESG by creating an Insights Equity Fund to protect investors from the risks of climate change
BlackRock, the world's biggest investor company, has formed the Environmental, Social, Governance Insights Equity Fund, designed to make ESG investing easier for all. 
Larry Fink, BlackRock CEO, told CNBC earlier this year that in conversations with investors, it was clear that they were more interested in tackling climate change, than dealing with cryptocurrencies. 
"The amount of conversation we're having on climate risk and how they should navigate portfolios is a major component of the conversation," said Fink. 
The fund is likely a result of these meetings and the international team is on board with the development.
"This launch marks another milestone in our sustainability offering to help savers build their pension and long-term investments in companies with a positive ESG profile," said Sarah Melvin, Head of UK.
Headquartered in New York City, the company has been moving towards a sustainable future for some years. 
However, this step comes only one week after The European Union was criticised for employing BlackRock to assist in creating environmental rules for banks, despite BlackRock managing oil companies. This has led The EU ombudsman, Emily O'Reilly, to consider the strength of The EU's rules regarding conflict of interests. 
BlackRock, ESG and a positive contribution to society 
In 2018, BlackRock had $6.29 trillion in assets under management. Larry Fink contacted other CEOs, informing them that BlackRock would no longer be interested in supporting companies who failed to positively contribute to society.
The company is steering itself in a people and planet positive direction and they are not alone. 
In the 2020 Deloitte Global Millennial Survey, results showed that socially conscious Millennials valued ESG far greater than the Baby Boomer generation. 
Businesses who want to remain in control are listening.
Financial service providers implement ESG 
BlackRock is not the only financial services provider to publicly prioritise ESG. 
SRI Schwab (USA) highlights SRI (socially responsible investing), a combination of ESG and a deep consideration of traditional measures of

risk and return

. 

State Street (USA) is dedicated to assisting investors across the world in planting ESG values into their activities. "Through solutions that enable our clients to measure, manage and research ESG risks and opportunities, using our voice and vote to steer our portfolio companies to adopt more sustainable practices, we are working to build a more resilient and inclusive future," a

spokesperson

said.

Northern Rock (UK) has called for

climate risks and opportunities

to be incorporated across all asset classes. "At Northern Trust, we believe organizations with a demonstrated commitment to corporate social responsibility and sustainable investing create greater value for shareholders and key stakeholders," said

Mike O'Grady

, President and Chief Executive Officer