BMG welcomes new speakers to the Sustainability Live show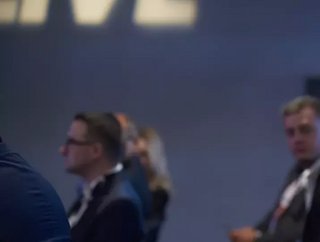 Roy Cheung of Covestro, Stephan Phang of Diversey, and Jeff Turner of Royal DSM join the Sustainability Live lineup
In the lead up to Sustainability Live, we have welcomed speakers from across the globe who will impart their knowledge and experience on stage in February 2022. In the coming weeks, we will also bring you updates on further speakers for the show. 
Also driven by the COP26 Climate Change Conference, leaders from various industries are opening up opportunities to decarbonise their businesses and positively contribute towards the overall climate threat. But, this is not the only concern. Businesses are not only diversifying their energy sourcing, they also work to create safe, inclusive working environments and support their local communities. A lot of sustainable changes are occurring at the moment and the following speakers are going to share their company's experiences: 
Roy Cheung
If plastic production can be sustainable, we are sure to hear from Roy Cheung, Global Head of Sustainability Solutions, Engineering Plastics at Covestro, about how the company is making big changes to support communities to improve their livelihoods and lift them up from the state of poverty. Cheung's role sees him as an advocate for sustainability within the company who is committed to meeting climate-neutral requirements and promoting a circular economy. 
After graduating from China Europe International Business School, Cheung took on various consultancy and research roles with the likes of IMS Health, Instar, Baxter International Inc., and is now focused on Covestro's position in recycled plastics markets. 
Stephan Phang
Stephan Phang works for Diversey, an American provider of cleaning and hygiene products to hospitality and facilities management customers. After six years away from Diversey, Phang rejoined the organisation as its Global Leader for Creating Shared Value and Regional Director of Sustainability. Phang is also an advocate of child production and child protection and is involved with the Anti-Sexual Exploitation of Children in Travel and Tourism (Anti-SECTT). 
He has also worked with some of the major players in other industries, including Johnson & Johnson, as its Senior Regional Manager for EHS &CSR, and a Regional Technical Marketing Manager for DuPont—a chemical production company. 
Jeff Turner
At Royal DSM, Jeff Turner is the Vice President of Corporate Sustainability, which allows him to make his mark on the company by promoting its core values and sustainability actions. Turner held roles in other companies, such as DuPont, Incub8 and Brand Finance, which involved management, business development and strategising for sustainability. 
Royal DSM is responsible for health, nutrition and scientific solutions for creating a better quality of life for all. Along with its commitment to providing access to food, it is also committed to promoting good health, accessing affordable, clean energy, and ensuring sustainable consumption of goods, all in line with the United Nations strategy. 
Sign up to Sustainability Live!
To catch the speakers at Sustainability Live, register online at Sustainability Magazine to make the most of our early bird ticket offer and remain up to date when new speakers are announced. 

For more insights, check out the latest issue of the digital magazine.