Businesses under sustainability scrutiny, says Coutts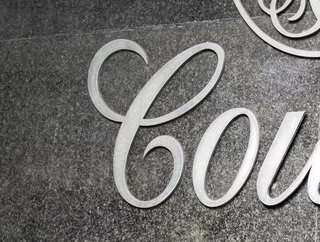 Wealth management company Coutts has shared its research on consumer attitudes to sustainable business practices and young people want greater transparency
Younger consumers are increasingly demanding businesses to act responsibly, with 52% of UK adults aged 18-24, saying they are 'keeping an eye' on the business practices of the companies they use, according to new research from Coutts.
Coutts is a wealth manager and private bank with three centuries of experience, headquartered in London and with a revenue of £690mn. 
A call to action from the younger generation for sustainable business practices
According to the research, young people are also more likely to act if they see business practices they don't like, with more than 28% of 18 to 34-year olds saying they have convinced someone else to stop using a business or service because of practices they didn't agree with compared to just 6% of those aged 65 and over. 
Other statistics show: 
21% of Brits saying they have already stopped using a brand because of perceived 'green washing'

40% of the younger generation - those aged 18-24 – said they believed companies should publish an audited environmental impact statement each year. This is compared to just 25% of those aged 65 and over

20% of UK adults saying they would stop using a brand if their CEO put something inappropriate on social media

28% said they can always tell when a company is trying to fake being ethical

Stories of workers being treated badly would lead to more than 35% of the public stopping using them

26% would do so if an organisation had caused an ecological problem or catastrophe
Sustainability leads the new era of business
Coutts achieved B Corp status earlier this year, meaning that it now has official recognition as a business which meets the highest standards of:
Verified social and environmental performance

Public transparency

Legal accountability to balance profit and purpose
One of the reasons Coutts worked so hard to become a B Corp was because they wanted to be part of the new era of businesses, with sustainability at its core. 
"The data clearly shows the direction of travel for the UK", said Peter Flavel, CEO Coutts. "It's encouraging that for younger people, a business' integrity and the impact it has on society and the environment is so important. Transparency and accountability should be at the cornerstone of good business and our research has shown how important it is for companies around the world to ensure they operate in a socially and environmentally sound way. Being under such scrutiny and holding ourselves to account is another reason why becoming a certified B Corporation was so important to us."