Diversity & Inclusion (D&I)
Clarins and NEOLINE Collaborate for Eco-Friendly Shipping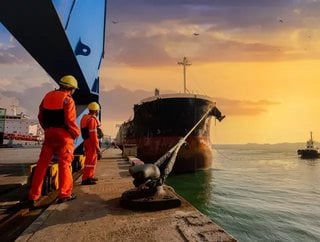 Cosmetics brand Clarins has committed to NEOLINE's environmentally-friendly shipping initiative, which will end Scope 3 emissions
Clarins, the 1954 brainchild of French masseur Jacques Courtin and one of the global pioneers in skincare and cosmetics, has announced yet another trailblazing initiative ─ and it's got nothing to do with creams or powders. 
Today, the French group has signed a letter of commitment to maritime transport with NEOLINE, a 2015 environment and economic sustainability-driven transatlantic freight startup, to become the very first cosmetics industry company to commit to environmentally-friendly shipping. 
As part of the commitment, Clarins has agreed to reserve 20% of its US-based trade to travel with NEOLINE on a shipping route that, if all goes to plan, will see the freighters eco-friendly ships travel from Saint Nazaire on the French Atlantic Coast to Baltimore on the eastern seaboard of the United States, starting in 2023.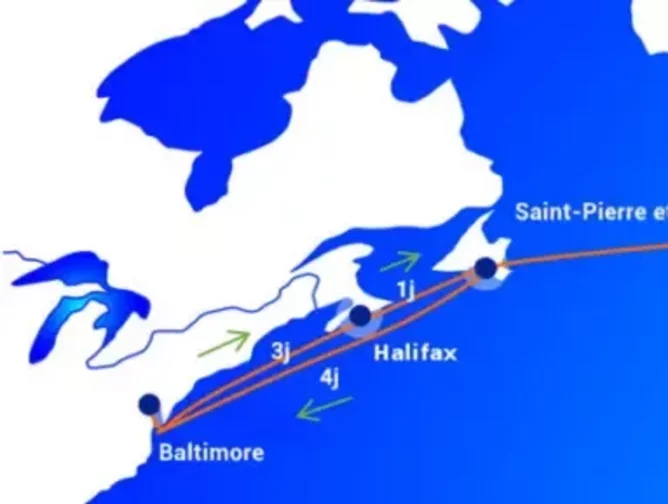 "Guided by our ClarinsWeCare CSR promise to care for people and to care for the planet, we are acting with determination to reduce our carbon footprint by 2025. With this partnership, we are pioneering the way forward for our sector and are proud to support NEOLINE and to take a new step towards making life more beautiful and passing on a more beautiful planet."  ─ Virginie Courtin-Clarins, Clarins Executive Vice President
Clarins' Sustainability Initiative
Clarins is one of many multinational corporations striving towards net-zero carbon emissions. The organisation owes its success to the plants that produce its "precious" effective ingredients and products, and so, from the rare plant formulas to the raw materials chosen in the company's packaging, Clarins has a value system based on an abiding respect for nature and the environment. 
Originally, the leading beauty botanist strived to honour those principles by extracting the benefits of each plant without harming the ecosystems in which they thrive and by replacing the ingredients that they harvested. 
In light of calls by leading sustainability bodies and environmental scientists for organisations to lessen their Scope 3 greenhouse gas emissions, Clarins developed a corporate responsibility (CSR) strategy back in 2008 that would reduce its carbon footprint and see the company heralded as a pioneer a beauty industry ripe for disruption in the sustainability space. 
The Problem with Scope 3 Emissions
Having already neutralised its Scope 1 and 2 emissions on its drive for carbon neutrality, Clarins is prepared to continue its ambitious initiative to reduce its wider carbon footprint by 30% in 2025 by setting its scope on greenhouse gas (GHG) emissions.

The problem with Scope 3 GHG is that it's an environmental impact external to the company itself. Rather, it represents the emissions that come from external stakeholders like suppliers and freight companies along the company's globally interconnected supply chain.

Currently, Clarins is well-equipped to meet its targets, with an in-house product eco-calculator, which measures a series of indicators to help the company assess, make choices, and perform energy gains, including: 
CO2 emissions

Water consumption

Percentage of recycled material

Recyclability of packaging

Choice of abundant materials and new, less-polluting materials
As we move into an era of sustainability-focused initiatives, this asset should help the company achieve its goals with haste and, with any luck, it'll meet the President of the Supervisory Board and son of Founder Jacques, Christian Courtin-Clarins wish for "our children to breathe clean air and drink pure water in the future before that becomes a luxury". 
Why Did Clarins Choose NEOLINE?
Given that Scope 3 emissions are one of the most environmentally damaging aspects of modern life, the supply chain needs a huge clean-up. That clean up can only come through innovative new solutions that lessen logistics companies' reliance on fossil fuel-guzzling ships and transportation vehicles. 
Enter NEOLINE. The French shipping startup provides an innovative and unique solution and potentially the answer to the supply chain's current environmental woes. Open to all shippers, NEOLINE provides a "responsible shipping service" that allows for a 90% reduction in CO2 emissions related to the shipping of goods on transatlantic lines, compared to a conventional ship of the same size. The company's cargo ships, which measure 136 metres and are equipped with 4200 metres-squared sails, rely not on fossil fuels but on clean and renewable wind energy for propulsion. 
Currently, NEOLINE intends to launch its pilot line in 2023, running two ships in rotation. The first ship will depart from Saint Nazaire and Montoir de Bretagne before sailing across the Atlantic to the ports of Saint-Pierre et Miquelon, where it will pick up or drop off cargo intended for either side of the pond. The second ship will travel between Saint-Pierre et Miquelon, Halifax and Baltimore to ensure that freight reaches its sister ship for transatlantic transportation. 
This development is hopefully the first of many, demonstrating the potential of renewable wind energy as a form of propulsion in a supply chain industry that consumes fossil fuels as a human breathes oxygen. 
"We are very pleased to provide Clarins with the cleanest shipping solution to reach its market in the Americas. Clarins' range of premium and responsible cosmetics will cross the Atlantic to Baltimore onboard our sailing cargo ships, reducing its environmental footprint by 90% compared to conventional shipping. As we enter the final phase of negotiations with financiers and the shipyard and prepare to launch the construction of our first Neoliner this Summer, Clarins' commitment to us is a strong signal." ─ Jean Zanuttini, President of NEOLINE