Consumers want infrastructure development before buying EV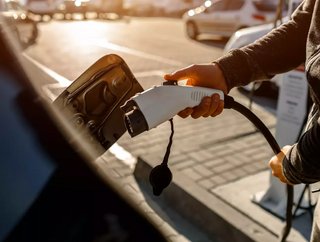 Ofgem electric vehicle plan response: consumers want infrastructure investment before adopting electric vehicles at home
Ofgem has announced that it is planning to invest £150mn to develop electric vehicle infrastructure, including rapid charge points, as EV purchases continue to soar.
Electric vehicle infrastructure needed for EV-curious customers
Commenting on Ofgem's announcement, Kevin Pratt, energy expert at Forbes Advisor UK, said he was excited by the news. 
"It's encouraging to see that Ofgem is planning to build robust EV infrastructure, especially the development of vehicle-to-grid technology, but what the government needs to mirror to get mass buy-in is an equally committed plan for domestic EV infrastructure, which is what consumers seem to be most concerned about, according to our survey of 2,000 Brits", said Pratt. 
"The survey results show that: 
68% of consumers are concerned that a switch to EVs will make motoring more expensive, and believe that more needs to be done to facilitate mass adoption of battery-powered cars. 

59% of people think that the government should provide taxpayer-funded electric car charging points on all homes

78% expect new-build homes to be kitted out with ports to facilitate EV ownership. 
"This isn't an unreasonable request", continued Pratt, "Especially as the British government plans to ban the sale of new diesel and petrol cars and vans from 2030. It's great to talk about increasing network capacity, but we also need to provide access to car charging points for the millions of people throughout the country that have no access to off-street parking.
Most people want to live eco-efficient lives 
"Our findings show that the public want to go green, the majority, 85%, say that it's important to try and be as environmentally friendly as possible, and the more the government and regulators commit to the switch, the more consumers will feel confident in their ability to adopt a more sustainable way of life."
The survey of 2,000 British adults in July/August 2021 found that:
More than 68% are concerned a switch to EV will make motoring more expensive

59% believe the government should provide taxpayer-funded electric car charging points on all homes

More than three quarters 78% think all new build homes, where possible, should have their own charging point for an electric vehicle.