COP26 announcements & promises so far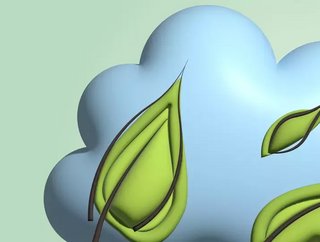 At the COP26 conference, promises have been made for the decisive decade ahead, here's a summary
COP26 has had an unfortunate start, after it was revealed that the event did not include wheelchair access. 
Israili Minister Karine Elharrar was unable to attend the summit as the only route to the venue was by walking or riding on a shuttle bus, which did not include wheelchair access. 
George Eustice, the UK's Environment Secretary, described the incident as "deeply regrettable" and James Cleverly, Foreign Office Minister, tweeted that he was "deeply disappointed and frustrated" by the lack of access. 
This comes after Queen Elizabeth II said in October that she was unimpressed with politicians who "talk but don't do".
Here's a summary of the promises made by businesses and big names so far:
Salesforce
A partner of COP26, customer relationship management company Salesforce is headquartered in San Francisco, USA and has a revenue of $26bn. 
CEO Marc Benioff has declared a climate investment of $300mn for ecosystem restoration and reforestation. 
"This is the most critical decade for climate action and climate justice, and businesses have a responsibility to help protect our planet and reduce emissions", said Suzanne DiBianca, Chief Impact Officer at Salesforce. "Our planet's natural ecosystems not only capture carbon but also support economic development, biodiversity, and species preservation. Trees are one of the most powerful green infrastructure solutions we have to fight climate change, advance equity, and create tangible benefits for all people."
Jeff Bezos: decisive decade
Amazon founder Jeff Bezos announced at the conference that he has pledged $2bn to:
Restoring landscapes

Transforming inadequate food systems
"In too many parts of the world, nature is already flipping from a carbon sink to a carbon source", he said. Bezos was criticised recently for flying into space - a trip which cost an estimated $5.5bn. "Looking back at Earth from up there, the atmosphere seems so thin, the world so finite and so fragile. Now, in this critical year and what we all know is the decisive decade, we must all stand together to protect our world."
Greta Thunberg tells politicians where to shove the climate crisis
Certainly not an economic vow, but a sincere one - the environmental activist rallied the crowds outside in Glasgow, ordering: "No more blah blah blah, no more exploitation of people and nature and the planet!"
Thunberg has led the School Strike for Climate since August 2018 and shares the fears of millions of people:
60%

of young people say they feel very worried or extremely worried about climate change

45%

said such feelings affect their daily lives
As young people grow into tax-paying adults, their votes will mean a lot to the politicians meeting at COP26. Thunberg's promise is that young people will vote with the climate in mind.