Diversity & Inclusion (D&I)
'Diversity and inclusion has shot up the agenda' - Mercer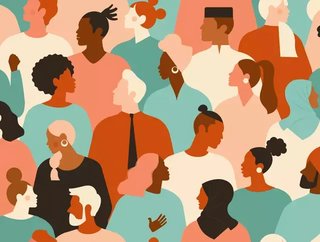 Diversity, inclusion and flexible working are all higher priorities in 2021 than last year for investors, customers and employees, says Mercer Marsh
A new report from the management consulting firm Mercer Marsh Benefits, shows that investors, customers and employees are in unison in their call for CEOs to concentrate on long-term sustainability. 
The report, which was also undertaken by the Reward & Employee Benefits Association, said: People risk – why the need for change is urgent reveals encouraging statistics in areas such as:
Employee wellbeing

Flexible working and other organisational structures 

Diversity and inclusion for BAME groups and gender
What did the report show?
The survey data examined societal values in 2021:
59% of respondents said 'meeting diversity and/or inclusive workforce targets' were a top priority. 

42% said 'meeting environmental targets' was theirs. 

41% claimed an 'increased focus on purpose'. 
"For most businesses, diversity and inclusion has shot up the agenda in the past year as societal focus on gender inequality and racial protests increased worldwide," said Nick McClelland, Partner and UK Growth Leader at Mercer Marsh Benefits. "It is encouraging to see that firms plan urgent vital changes to how they build and sustain employee engagement, but for change to be effective it has to begin with the leadership. To drive better workplace engagement and reduce people risk we require more purpose led executives to help create positive environments that attract, motivate and where employees are cared for."
Multiple sources advocate for diversity and inclusion
This report is one of many which shows that the tide of consumer opinion is strongly turning to ethical and transparent businesses and sustainable practices. Around the world, companies are adjusting their behavior to match customer expectations, to avoid losing their business. 
Such progress is evident, from household product manufacturers to asset management companies. Unilever recently removed the word "normal" from many of its advertisements, after research showed the negative impact it had on some consumers. Aegon AM published The Stewardship Report, where research showed that the consumer desire for diversity and inclusion is growing.