Diversity & Inclusion (D&I)
Dubai's plan for emission-free public transport by 2050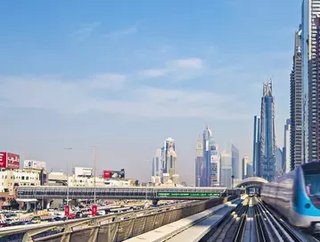 The city of Dubai has set the target for 2050 zero emissions from public transport
Dubai's Roads and Transport Authority has endorsed a long-term plan to have zero emissions of public transport in Dubai, by 2050. 
The city is the first government body in the MENA region to create such a sustainable plan for public transport.
Public transport on the road to net-zero emissions
"RTA is making continued efforts to plan for sustainable and environmentally-friendly public transport", said Nasir Bu Shehab, CEO of Strategy and Corporate Governance Sector, RTA. "Such a drive contributes to curbing climate change and supports the long-term national initiative rolled out by His Highness Sheikh Mohammed bin Rashid Al Maktoum, Vice-President, Prime Minister of the UAE, Ruler of Dubai, in 2012 to foster a green economy in the UAE under the theme: Green Economy for Sustainable Development. It also supports the commitment of the UAE to the Paris Agreement On Climate Change to reduce the emissions in the UAE by 23.5% by 2030." 
The plan includes broadening the use of electric and hydrogen-powered vehicles and buses in the fleets of public transport, school buses, taxis and limousines to reach the targeted 100% rate by 2050. 
It also calls for widening the use of clean energy, such as solar power, in the premises and facilities of RTA, rehabilitation of the existing buildings, and introducing the construction of almost emission-free buildings in all new projects. 
The plan provides for completing the smart and power-efficient streetlighting project by 2035, achieving a 100% recycling of municipal waste across RTA's projects and operations by 2030, and the recycling water for reusing in RTA's facilities and buildings.
Green mobility, lower emissions, and circular economy in Dubai
This news comes after the UAE has endured months of criticism from Western governments, following the forced imprisonment of Princess Latifa and social media influencers bending COVID-19 rules in order to travel. 
"The roadmap of the plan, which is benchmarked against the best practices in New York, Denmark, UK, France and Japan is based on three strategic pillars: Green Mobility, Infrastructure, and Circular Economy", continues Bu Shehab. "The plan estimates a reduction in greenhouse gas emissions by 8 million tons of carbon dioxide equivalent and saving about 3 billion dirhams by 2050."