Dunelm secures an RCP to further its sustainable development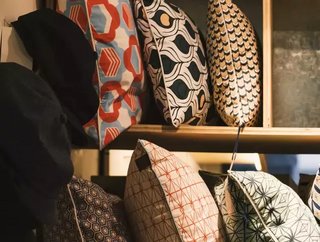 Inspired by the events of COP26, Dunelm is even more committed to sustainability and will benefit from a sustainability-linked RCP to drive climate action
Driven by the COP26 Climate Change conference, Dunelm has made some significant commitments to change the way that it operates. With targets in place for global decarbonisation, the group is focusing its attention on greenhouse gas (GHG) emissions reduction, removing plastics from its own-brand product packaging, and more responsible sourcing of product materials. 
Earlier this year, Dunelm made some important public announcements to encourage positive actions against climate change with 10-years targets for GHG reduction in line with the Paris climate agreement to limit global warming to 1.5 degrees. The group also follows the British Retail Consortium's (BRC) Climate Action Roadmap and became the first homewares retailer to join Textiles 2030—an initiative by WRAP UK, it joined the United Nations (UN) Race to Zero campaign and implemented the Science-Based Targets initiative (SBTi).
The company believes that with COP26 practically on its doorstep, it drastically increased the company's awareness of climate issues and the steps it must take to contribute to positive change.
Financing a sustainable future for homewares
To support the company's sustainability drive, it has signed a sustainability-linked revolving credit facility (RCF) for the value of £185mn. The RCF is backed by many financial institutions, including Barclays Bank, Lloyds Bank, National Westminster Bank, Banco Santander, London Branch and Credit Industriel et Commercial. With an agreed initial term of four years, there is potential for the agreement to be extended as the company uses the funding to implement much-needed changes to its stores, in an effort to be more sustainable. 
'Our sustainability plans have already taken a big leap forward as we continue to pursue our ambition of being sustainable in everything we do. We are delighted to further demonstrate our commitment to this new sustainability-linked revolving credit facility, which is clearly aligned to our Net Zero Pathway', said Laura Carr, Chief Financial Officer at Dunelm. 
'We appreciate the support of our banking partners and their alignment with our sustainability ambitions'. 

For more sustainability insights, check out the latest issue of Sustainability Magazine.