Diversity & Inclusion (D&I)
EU launch Space Task Force to clear orbital debris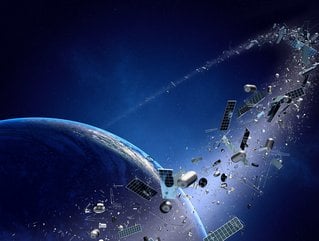 When announced on 13 September at Euroconsult's world satellites business week, the plans had no new regulations on European sate...
When announced on 13 September at Euroconsult's world satellites business week, the plans had no new regulations on European satellites, but rather, intend to focus on orbital debris, satellite deployment and re-entry procedures.
Dubbed 'Safety, Security and Sustainability of Outer Space (3SOS)', the initiative will be a public diplomatic effort to promote conscientious treatment of space debris.
Carine Claeys, special envoy for space and head of the Space Task Force for the European External Action Service, described it as a need for "ethical conduct" within the sector. According to Claeys, the 3SOS acronym has a second meaning: "It is also three times S0S, to create the case and a sense of urgency".
With over 17,000 artificial objects in orbit as of 5 July 2016, according to the United States Strategic Command, the need for a cleaner atmosphere is becoming increasingly pressing. Satellites, solar panels and telescopes all come under fire from space debris and the debated Kessler syndrome is becoming a real possibility. Upon reaching critical density, orbit could find chain reactions of collisions, causing exponential damage to orbital equipment, increasing costs to protect their payloads and could even destroy live satellites.
At the conference Claeys asked: "Is this all sustainable and responsible? I'm afraid not, without safeguards," then issued a "call for responsible behaviour."
SEE ALSO
With no regulations or immediate solutions proposed, Claeys spoke about the management of space traffic to avoid collisions, including placing tracking devices on satellites to easily identify them. This data could then be shared amongst multiple agencies to gain a better situational awareness for their operators.
"I hope that we will be able to reach a common understanding of all space actors in all parts of the world on responsible and sustainable behaviour," she said. "This would then allow traditional diplomats to progress."
The need to keep space exploration a competitive industry has led to a lack of regulations from EU centred bodies, as this could put EU businesses at a disadvantage across a global market. Speaking on this decision, Claeys said: "There are things that can be done at the European level, but I don't think that the best way to go forward is to have compulsory measures at a national or supranational level," she said. "I think that good behaviour and common understanding, to be applied at the world level, is the only way to preserve a level playing field for competition."
For the moment, 3SOS is focusing on leading the discussion with industry heads and space agencies to reach a common understanding of the kind of goals that need to be in place to make a sustainable future for space exploitation. A workshop in Brussels, in December will be one of the first steps to opening this debate.  This would look to build on the guidelines set out by existing efforts, such as the 21 sustainability guidelines approved by the United Nations' Committee on Peaceful Uses of Outer Space (COPUOS) in June.