Diversity & Inclusion (D&I)
FedEx issues sustainability bonds and a carbon neutral goal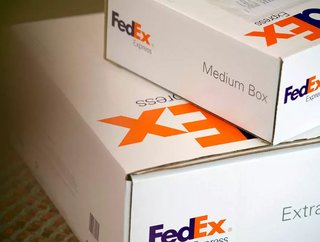 In a sustainability push, FedEx will aim for carbon-neutral operations by 2040, following the release of sustainability bonds
FedEx Corp, founded in 1971, provides transportation, e-commerce and business services. Headquartered in Tennessee, USA and with an annual revenue of US$79 billion, the company is making the move to net-zero.
"We have a responsibility to take bold action in addressing climate challenges," said Frederick W. Smith, Chairman and CEO of FedEx Corp. 
The company has announced offerings of $1.75 billion of USD-denominated notes and €1.25 billion of euro-denominated notes. The proceeds of the debt offerings will be used with existing cash to redeem $5.8 billion of the company's existing debt. This will eliminate near-term debt obligations taken on during the early stages of the COVID-19 pandemic. 
The sustainability bonds
The transaction includes:
Substantial Overall Debt Reduction. To be completed later this month, the debt offerings and subsequent redemptions, total the biggest series of related debt transactions in company history. The net reduction will hit $2.6 billion in FedEx debt obligations. By erasing these obligations, it will reduce the company's total debt portfolio by 11% as well as strengthen its balance sheet.

Elimination of Near-Term Debt Maturities. FedEx will end all debt maturities through fiscal year 2025 and one tranche in fiscal year 2027, to provide liquidity and flexibility in the coming years, as FedEx maintains its position in the challenging macroeconomic environment...
2040 carbon neutrality
Furthermore, the offerings include an eight-year, €600M sustainability bond tranche in Europe. FedEx will use this to finance its efforts to achieve its target of carbon neutral operations by 2040. 
Across their worldwide operations, FedEx will reduce or eliminate their carbon impact, upgrade their transportation fleet to electric and engage with cutting edge technologies across the board.