A first look at TRSDC's new regenerative tourism project
The Desert Rock is the latest design to be commissioned by The Red Sea Development Company, supporting sustainable construction and operation
As an individual, imagine having the opportunity to stay in a world-class resort, embedded in the mountains of the Saudi Arabian desert. The Red Sea Development Company (TRSDC) is working alongside Oppenheim Architecture—a world-class design firm—on another ambitious construction project, which will result in the Desert Rock resort. 
The company has also worked on some of the most ambitious projects, marrying tourism and regenerative actions in the area. With its earliest project completion date this year, the organisation is committed to the development of luxury accommodation, utilising sustainable building methods and allowing visitors to experience a high level of technology integration and embrace the natural world from the comfort of a Red Sea resort.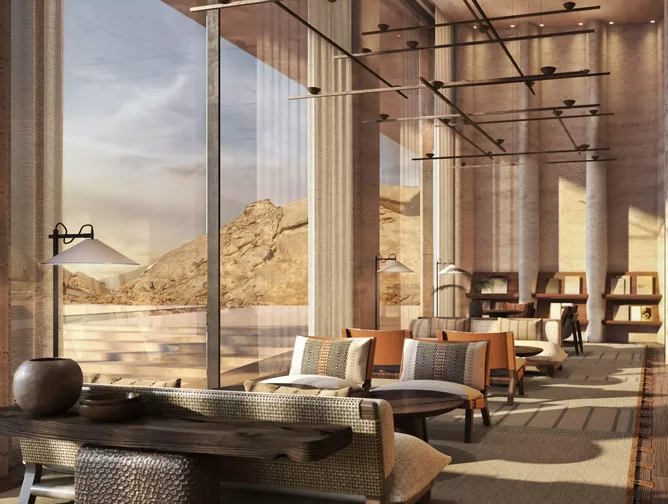 The Desert Rock development
How many people can say they've stayed inside a rock? The Desert Rock project will be nestled within the mountains in a hidden valley, consisting of 48 villas and 12 hotel rooms, fully integrated into the rock to create a seamless design with minimal impact on the surrounding environment. The roads to the resort will be hidden within the landscape to further minimise the impact on the natural landscape. 
Constructed for sustainable tourism
The high-level architectural design will consider all aspects of sustainability in the construction and operation of the facility. The TRSDC is committed to building the resort to meet the standard for the Leadership in Energy and Environmental Design (LEED) certification. It will achieve this through an intricate design process, incorporating measures to reduce the resort's energy consumption and rainwater harvesting to create a flourishing natural space in the surrounding valley. 
The company will utilise the materials from the excavation stage of the project, meaning that no materials will be brought in for the main infrastructure. The project will utilise the mountain's natural stone for interior and exterior walls and concrete will be mixed using local sources of sand and stone. 
'Desert Rock is one of the most dramatic desert landscapes in the world, which is why we wanted to use the architecture as a way to honour and respect it', says Chad Oppenheim, Founder of Oppenheim Architecture. 'By utilizing natural materials and integrating the resort into the rock, guests can connect physically with the destination and experience Saudi Arabia's stunning, natural beauty'.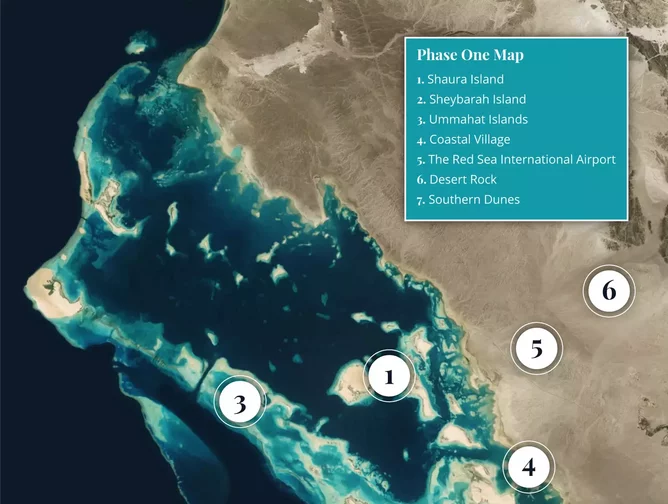 As the TRSDC hopes to welcome its first guests to The Red Sea Project in 2022, the full project is expected to reach full completion in 2030, offering up to 8,000 hotel rooms and more than 1,000 residential settings in 50 resorts. Visitors and residents will be able to experience its luxury amenities, such as golf courses, luxury marinas, leisure and entertainment facilities and even fly directly into its own international airport. 
To read more about TRSDC's regenerative tourism projects, click here. 

For further sustainability insights, check out the latest issue of Sustainability Magazine.