Flying Scots-people charging towards EV milestone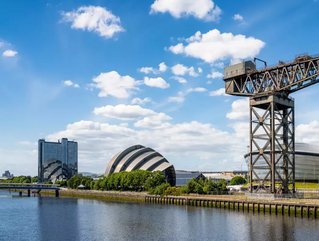 Flying Scots-people: EV car clubs surge past 240,000-mile mark as Transport Scotland celebrates growing demand for electric vehicles
Following the momentous gathering in glorious Glasgow, Scotland continues to blaze a trail in electric transportation.
Indeed, a grant scheme set up by Transport Scotland has helped Scottish drivers travel 240,000 miles as the growth of EV car sharing schemes continue to assist communities across Scotland.
The Plugged-in Communities Grant Fund provides funding for not-for-profit housing associations, housing cooperatives and community groups in Scotland allowing them to secure a zero-emission car club vehicle for use by their tenants and the wider community.
Funded by Transport Scotland and delivered by Energy Saving Trust, it offers affordable access to the benefits of modern electric vehicles, whilst reducing the need for individual car ownership. This supports the Scottish Government commitment of reducing car kilometres travelled by car by 2030.
EV for victory
Customers can rent a car for a specified number of hours, paying a small fraction of the price it would cost to rent out a petrol or diesel car. Furthermore, car club members can save thousands each year compared with owning a car, and the popularity of such schemes has continued to grow.
The fund has now supported 15 projects within Scotland, while12 housing associations and three community groups have received funding for a total of 63 electric vehicles.
Despite a significant reduction in travel across 2020, demand for EV car clubs has grown substantially in line with consumer demand for low-carbon, accessible travel.
The total distance now travelled, which equates to travelling around the world 9 times, has also saved 54,674kg of C02 by offering access to zero emission vehicles contrasted with traditional petrol cars.
Andy Robinson, Head of Fleets, Infrastructure and Low Carbon Consumers at Transport Scotland, enthused: "EV Car Clubs are quietly becoming a huge success story in Scotland. Demand is growing, and as we can see from usage levels, they can be valuable tools in helping communities travel across Scotland which can also shake up long held beliefs about traditional car ownership.
"The Scottish Government has committed to ensuring that there is a just transition to net zero. This means ensuring we leave no person or community behind from the benefits new technology can offer. Plugged in Communities is helping to include more people in this net zero journey."
Neil Leckie, senior programme manager at Energy Saving Trust, reflected: "The Plugged-In Communities Grant Fund, delivered by Energy Saving Trust, enables greater access to electric vehicles (EVs) for housing associations and community groups in Scotland. The funding provides people with an affordable and sustainable alternative to costly car ownership through local EV car clubs.
"The adoption of EVs is growing at pace throughout Scotland, supported by a robust public infrastructure and the interest-free loans available through Energy Saving Trust. The transition to EVs will continue to play a crucial role in reducing carbon emissions and enhancing air quality in line with Transport Scotland's decarbonisation strategy."
Rachael Murphy, Director of Scotland at Collaborative Mobility UK (CoMoUK), added: "With COP26 being held in Glasgow and Scotland it's great to see people reflect on the global climate emergency and how we can work to alleviate it. Choosing to swap their private car and take part in an EV car club is a great way to reduce vehicle use, reduce emissions and save money."