GM supplies EV technology to electrify older vehicles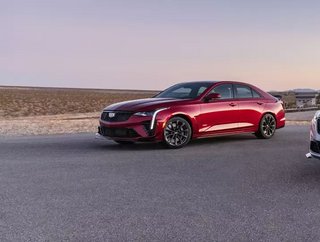 General Motors will reach a wider automotive client base and make vehicles sustainable by supplying EV technology for existing machines
We've already seen some exciting developments in the electric vehicle (EV) industry, including the reinvention of some iconic cars by a company called Lunaz Design. One thing that we know for certain is that organisations are willing to do more to develop EV offerings, but what will happen to all the current fuel-powered vehicles that would no longer be used on roads as the motoring sector cuts carbon emissions by switching to alternative energy sources. 
General Motors (GM) owns some of the most well-known vehicle brands on the market, including GMC, Chevrolet and Cadillac, but it seems the company is not just electrifying its news concepts. The automotive giant is supporting the sustainable use of older machines by providing its own components for EV conversions. With more individuals and organisations committing to emissions reduction, GM is targeting a wider range of customers by offering solutions that provide circular benefits for the industry. 
Its aftermarket components will be launched in 2022, also supporting the electrification of ground support equipment and marine propulsion systems — in a market GM believes could reach US$20bn by the end of the decade. 
The company will launch the Electric Connect and Cruise eCrate Package, which will be targeted towards the conversion of various GM vehicles, resulting in electric conversion vehicles like the E-10 pickup, K-5 Blazer-E, eCOPO Camaro, Project X, and the 1972 El Camino SS. In terms of ground support equipment, GM will supply components to electrify aviation machines like the Textron GSE TUG line of baggage tractors, cargo tractors and belt loaders. Providing its technology to Powertrain Control Solutions will result in electric applications for a global market of aviation clients. 
The organisation is also looking to develop marine propulsion with the commercialisation of EV technology alongside Pure Waterfract, a Seattle-based electric watercraft company, to implement its solutions in the marine sector. 
With restrictions imposed on the use of fuel-powered vehicles and an emphasis on alternative energy, all transport and mobility industries are likely to witness more electrification of existing machines as organisations aim to become more sustainable while eliminating the need to swap out their fleets. For consumers, more vehicles will remain on the road and conversion could potentially prove to be more cost-effective with an adequate supply. 

For more EV insights, check out the latest issue of Sustainability magazine.