Diversity & Inclusion (D&I)
The green revolution is here - but businesses cannot afford complacency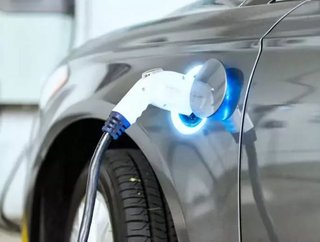 With climate change and sustainability increasingly high on the agenda for government, business and household agendas, the time to act towards building...
With climate change and sustainability increasingly high on the agenda for government, business and household agendas, the time to act towards building a green future is now.
In this context, it is pleasing to see recent research by GoCompare highlighting London's position as the leader in the UK's electric vehicle (EV) market. This comes hot on the heels of the implementation of one of the most radical pieces of low-emission policy in the world this year — the capital's Ultra Low Emission Zone (ULEZ), which is designed to limit the number of high-emission and diesel vehicles in central London.
This legislation has already yielded positive results; in the first month of operation the compliance rate with the ULEZ standards was around 74% in a 24-hour period and 71% in congestion charging hours – a significant increase from 61% in the previous month. 
But while this is a positive step in the right direction, it's crucial that businesses don't get complacent, and continue to play their part and take proactive action to lower emissions — not just in London, but across the UK, too. Other UK cities are already taking steps to implement emissions-controlled zones in the near future, including Birmingham, Bath, Leeds and Sheffield. This issue is only going to become more important.
Thankfully, due to advances in technology, the number and variety of eco-friendly vehicles that are available for use in business' fleets or as part of the supply chain is growing exponentially.
For example, we have invested heavily in cargo bikes in our same day delivery network over the last year. These are ideal for inner-city deliveries and are able to complete jobs up to 50% faster than small vans during weekday peak times. And with a load capacity up to 50kg, each one of these bikes can save up to 100 tonnes of CO2 a year. 
Best-suited for deliveries in metropolitan areas where there are many readily-available charging ports, electric vans are another option. Not only do these vehicles have negligible tailpipe emissions, they are also more quiet than traditional vans — helping lower noise pollution in cities. Plus, they've got the added benefit of saving eight tonnes of greenhouse gas (GHG) emissions a year, making them an obvious choice for businesses.
Hydrogen is another zero-emission game-changer. I was very pleased to hear TFL's announcement that London is due to launch the world's first hydrogen-powered double-decker buses on its streets next year. This highlights that although still in its infancy, hydrogen technology is an increasingly viable option for eco-friendly vehicles.
At CitySprint, we are firm advocates for the adoption of vehicular hydrogen technology by businesses — recently piloting a hydrogen van in London with our client, Mitie, where it travelled over 5,000 miles, equating to two tonnes of GHG emission savings. Powered by a battery and hydrogen fuel cell which allows for travel up to 200 miles, hydrogen combines with air to create electricity, which is then used to drive the vehicle and charge the battery — a process which means that only drops of water are emitted from the vehicle.
In order to make the most of the different vehicle types available, it's crucial that businesses keep an open mind but consider the benefits of each individual vehicle, to ensure they invest in those that work best for their specific needs. But as regulations tighten — with increasingly more areas introducing low emission zones and clean air zones — the need for urgent change cannot be ignored.
While businesses have a key responsibility for greening their fleets — or working with suppliers who can provide them — it's a simple fact that more needs to be done to make green vehicles a success in the long-term.
At the moment, for instance, 52% of businesses don't feel enough is being done to link national government support with local government implementation of green initiatives, while a further 52% believe more investment in infrastructure, such as electric charging points, is needed. This is according to our most recent Collaborate UK survey that explored business attitudes towards sustainability — highlighting a clear disconnect between government announcements and how they're implemented on the ground.
While investment in infrastructure is crucial — and there is clearly much more to be done to ensure alternative vehicles can be easily operated, maintained and fuelled in our urban areas — we also need to see a wider range of green policies to truly drive sustainability forward. For example, there need to be further governmental incentives to encourage the adoption of low and no-emission vehicles.
Collaboration also has a valuable role to play. By working together with vehicle manufacturers, as well as fleet operators, the government can explore ways to make low-emission vehicles more efficient and affordable, and in so doing, make them a more feasible option for businesses wanting to go green.
We also need policy that is applied more equitably across the industry. To date, new initiatives like ULEZ are applied inconsistently to different parts of the transport and logistics industry. This is inefficient and arguably less effective. A practical approach needs to be taken.
As the UK's largest same day courier company, we understand the need for businesses to green their logistics better than many. We have always understood our obligation to reduce the impact of our operation in this area. But we also understand some of the practical hurdles that need to be overcome to achieve this.
Ultimately, achieving a cleaner, greener future can only happen with a united effort. And while there is still a fair way to go, we are certainly moving in the right direction. We look forward to seeing what sustainable initiatives and new green innovation the future holds.
Patrick Gallagher is the CEO of CitySprint Group