Diversity & Inclusion (D&I)
Hotel chain Accor reaffirms commitment to LGBT+ community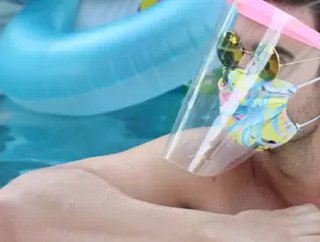 Accor, a luxury hotel chain, has reaffirmed its commitment to supporting the LGBTQ+ community, from hotel guests to employees
The hotel industry Accor has partnered with the International LGBTQ + Tourism Association (IGLTA), an association which promotes LGBTQ + tourism.
An inclusive space for LGBTQ+ travelers on holiday
Accor and IGLTA aim to ensure that the hotel sector is an inclusive space and this collaboration is a first step in promoting the new pillar of Accor's commitment to diversity and inclusion. This targets the millions of LGBTQ+ customers who are aching for a post-pandemic holiday.
"We are proud to be one of the companies that support and promote LGBTQ + tourism. With more than 260,000 employees in 110 countries, diversity is an integral part of the Accor Group", said Steven Daines, CEO Talent & Culture, Accor.
The Accor Group identified the economic and social benefits of LGBTQ + tourism long ago and has approached diversity, equity and inclusion in a number of ways internationally: 
Creating internal inclusion policies

Promoting external messages, such as the ibis

We are Open

campaign

Sponsorship of

Pride Marches

Internal LGBTQ + training and recruitment programs in South America

Webinars for staff to develop inclusivity 

Public support for the

Marriage for All

campaign in Australia in 2017
Accor defends diversity with IGLTA
"We have long admired Accor's commitment to diversity, equity and inclusion, and are delighted to formalize this partnership to promote LGBTQ + travel," said John Tanzella, Chairman and CEO, IGLTA. "The desire expressed by Accor to create reassuring experiences and the best welcome to LGBTQ + travelers, and to defend diversity within its teams, is perfectly in line with the mission of IGLTA and the work carried out by our other international partners."
"Diversity & Inclusion Week is a very important moment at Accor, because this event allows us to celebrate our employees and our differences. This is also a great time to look at the next steps and continue to explore what can be improved in these areas. We are constantly looking to imagine initiatives that guarantee the LGBTQ + community our full support in their travels and their discovery of the world. This new pillar of the Group's policy reflects our commitment in this essential area", said Anne-Sophie Beraud, VP Group Diversity & Inclusion, Accor.