How did Leonardo promote sustainable gifts among employees?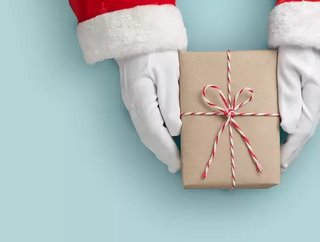 At the end of the year, businesses witness gift exchanges among their staff and we are looking at how Leonardo aerospace made this more sustainable
During the Christmas period, there seems to be a prolonged issue. With increased levels of consumer goods purchasing comes a significant amount of waste, a problem that is expected to increase by 30% over the holiday season in comparison to the rest of the year. The UK-based waste management organisation, Biffa has also said that more than 100 million bags of rubbish are sent to landfills during this time of the year, of which it calculates an extra three million tonnes are comprised of Christmas packaging materials. 
So what can businesses do to combat this? 
Bearing in mind the scale of action required, one feasible option is to promote the use of recycled materials among their employees when wrapping up their Christmas secret Santa gifts. Promoting the use of recyclable materials will reduce the amount of single-use paper products and contribute to more wrapping paper in the future, providing they are recycled correctly. 
Leonardo, a defence and aerospace specialist organisation, gave out recyclable wrapping paper and decorations to its employees in an effort to raise awareness of green alternatives for Christmas. Students and graduates at the company were well acquainted with the issues surrounding packaging and the environment and wanted to make a simple change to encourage sustainability at Christmas. 
One of the company's team members on placement as a systems engineer, Priya Bains explained the theory behind the initiative. 'To promote sustainability around Christmas, we decided to focus on one easy change that most people can make to do their bit and help make Christmas more eco-friendly', Bains says. 'After some research into different ideas we finally came to the conclusion that wrapping paper was the way to go as most wrapping paper is not fully recyclable - especially all that pesky glitter. We focused on finding 100% recyclable wrapping materials, which still look great'. 
Leonardo's wider sustainability plan
In September 2021, the company announced its inaugural Carbon Reduction Plan for application in the UK, setting out the company's roadmap to net-zero by 2030. Leonardo has also been successful in reducing emissions from a flight, by completing its first helicopter flight using sustainable aviation fuel (SAF). 

For more sustainability insights, check out the latest issue of Sustainability Magazine.