Diversity & Inclusion (D&I)
How does Wayfair promote diversity in the workforce?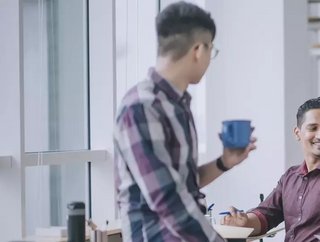 With social responsibility on the sustainability agendas of businesses in 2022, we take a look at Wayfair's commitments to diversity and inclusion
The diversity of businesses and inclusivity of the workforce has come into focus for many organisations over recent years. Commitments to ensure that all personnel receive equal opportunities, encourage equality between people of all genders, races and ethnicities, and open more doors for those with disabilities. In fact, many leaders consider a disability to be an enabler of new perspectives and opportunities for their organisations. 
Diversity and social responsibility are embedded within the sustainability strategy at the online retailer, Wayfair. 
Wayfair's workplace diversity, equity and inclusion
Wayfair proudly describes itself as an eclectic organisation that is designed for employees from all walks of life and experience. Its variety of personnel is what allows the company to reach new heights and continue to innovate. Ultimately, for Wayfair employees, work should feel like a home. Don't just take our word for it. 
The company is also aware that with diverse people comes diverse needs. The company works with its employees to determine what they require to receive an inclusive working experience. In 2021, Wayfair released its first diversity, equity and inclusion (DEI) report, 'Change Starts at Home'.
Reporting a successful year for diversity
While the organisational does not employ a similar number of individuals from all genders, it has come relatively close to gender parity between men and women. Ethnicity is also broad in the organisation, with almost 40% of the workforce comprised of Black, Asian, Latin American individuals. 
Through its leadership strategy, education of staff and external stakeholders, the development of organisational structure and working with employee resource groups (ERGs), are the key pillars driving Wayfair's sustainability efforts. 
In the report, Global Head, Culture & Inclusion, KeyAnna Schmiedl, says, 'In the last year, we have faced challenge after challenge: a global pandemic, heightened awareness around racial justice and systemic inequities, and changes in our workplace'.
'While we are proud of what we have been able to accomplish, we know that there is so much more work to be done. We will continue to build on this foundational work to ensure that a sense of belonging replaces and conquers systemic biases and inequities'.
Read the 'Change Starts at Home' report to find out more.
For more insights into corporate diversity, equity and inclusion, check out the latest issue of Sustainability Magazine and sign up for Sustainability LIVE.