Diversity & Inclusion (D&I)
How will KPMG encourage class diversity in its workforce?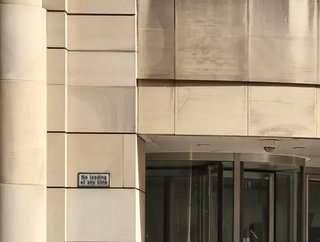 KPMG aims to reduce the barriers to higher roles within the company as it pushes for more class diversity in its workforce
The Social Mobility Commission has released data on the number of British workers who are deemed 'working class'. According to its research, around 39% of those aged 16 and over are part of this category. So, what can businesses do to enrich the lives of those who are considered to be part of the working-class community? 
Defining working-class
First of all, what defines the working-class? 
Working-class generally refers to those on a lower income—in comparison to the national average—or those who work in unskilled or semi-skilled positions. The accounting and financial audit firm, KPMG has provided its own classification of work-class, including those who have parents with 'routine or manual' jobs, such as drivers, cleaners and farmworkers. 
Supporting equal workplace opportunities
KPMG has reported its plans to increase the number of its employees from working-class backgrounds across all areas of the business, including director and partner positions. Currently, around 23% of the organisation's partners are of working-class origin, along with 20% of its directors. By 2030, KPMG wishes to increase this figure to 29%.  
The company's chair, Bina Mehta comes from a working background and is a 'passionate believer that greater diversity improves business performance'. She also says, 'Diversity brings fresh thinking and different perspectives to decision-making, which in turn delivers better outcomes for our clients'. 
The companies efforts to employ more working-class individuals is a result of previous disagreements about unconscious biases in the workplace. The former chairman of the company, Bill Michael came under fire after he claimed—on a company-wide Zoom call—that there is 'no such things as unconscious bias'. Shortly after this Mehta took the chair position and the company now offers unconscious bias training to its staff, with aim of increasing awareness of diversity. 
Nik Miller, Chief Executive Officer of Bridge Group—a non-profit consultancy, says that KPMG is succeeding when it comes to transparency over pay gaps. 'In publishing pay gaps by socio-economic background for the first time, and using this to inform a strategy for change, KPMG is leading the way'. 
Sarah Atkinson, Chief Executive Officer of the Social Mobility Foundation, discusses the importance of transparency through socio-economic staff surveys. 'We don't see this being any different to the risk of employees lying about work experience on their CV; if businesses implement social mobility into all their practices it will create fairness of opportunity', says Atkinson. 'Social mobility in business is about rewarding potential, not polish. [...] It demands a whole business approach: recruiting directly from areas where there are fewest opportunities, providing non-degree pathways and creating workplace cultures that are inclusive for all'.
For more insights into diversity and inclusion, check out the latest issue of Sustainability Magazine.