Iron Mountain confirms sponsorship of Sustainability LIVE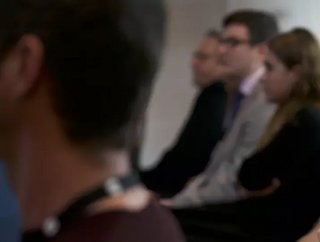 The data centre firm Iron Mountain confirms its sponsorship of the inaugural Sustainability LIVE event
When it comes to managing data, running technical processes that allow users to manage their data does have some underlying issues. Iron Mountain, a provider of records management, data backup, recovery and many other solutions, supplies various industries from the public sector firms and organisations to energy, entertainment and retail. With operations in 58 countries and more than 225,000 customers, the company originated from a mushroom farm in an old, depleted iron ore mine in the US, which Herman Knaust later converted into business records storage. 
The company has recently confirmed its sponsorship of Sustainability LIVE, the hybrid conference that will discuss all areas of sustainability across various sectors. The business tackles a variety of commercial challenges, such as record management and disposal, identifying and extracting value from data, the protection of assets, efficiency and optimisation. 
Iron Mountain's sustainable achievements
The company has made headway with its sustainability strategy as it has reduced its greenhouse emissions by 52%, positioning the company ahead of its schedule. In 2021, the business also signed Amazon's Climate Pledge to cement its commitment towards net-zero carbon emissions, by 2040. 
Sustainability LIVE welcomes Iron Mountain 
As a sponsor of Sustainability LIVE, Iron Mountain advocates its commitment to the wider sustainability initiatives among industries and supports a great platform for sharing ideas and insights and meeting other business leaders that support sustainable initiatives. 
'The Planet is facing its biggest challenge ever - Climate Change', says Glen White, Chief Executive Officer at BizClik Media Group. 'Since starting 'Sustainability Magazine' and launching the inaugural 'Sustainability LIVE Event and Conference', we have been overwhelmed by the level of support we've received from sustainability executives across the globe.
Sustainability LIVE will take place in London, United Kingdom, from the 23rd to the 24th of February 2022 with options for viewing the event remotely. Event attendees will be able to leverage great business insights in the networking area. 
'Never before has the focus been more on effective ESG Strategies; combing Net Zero, Diversity & Inclusion, Sustainable Supply Chains, Clean Energy, Circular Economies and Ethical Investing - the world cannot wait another second. Sustainability LIVE will allow insights, conversation and networking about the 'Sustainability Strategies' of the World's Biggest Companies'. 

To sign up for Sustainability LIVE and keep up to date with the latest speakers, click here.