Diversity & Inclusion (D&I)
IRP Systems $31m series C funding for electric vehicles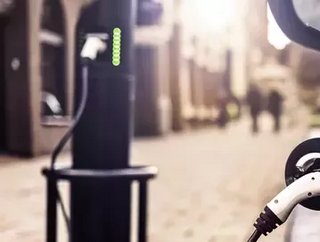 E-mobility experts IRP Systems have announced $31m series C funding for electric vehicles, to meet global demand across Israel, the EU and Asia Pacific
IRP Systems, a leading provider in innovative electric powertrain solutions for e-mobility, has announced a $31m Series C funding round today, bringing its total funding to $57m. 
Headquartered in Ness Ziona, Israel, IRP Systems creates electric powertrain systems for e-mobility platforms and is working to remove the barriers to electric vehicle adoption. 
The new funding will also enable IRP Systems to scale the development of its innovative powertrain systems for EVs and shorten the path to mass production, in parallel with the mass delivery of personal mobility solutions. The company plans to expand its R&D, operations and customer support and to significantly enhance global sales and marketing, focusing on the key EV markets in APAC and Europe.
The global race to Electric Vehicle adoption is showing no signs of slowing
The current EV market is accelerating and its growth is set to continue, with the sector predicted to account for: 
10% of global passenger vehicle sales by 2025

28% in 2030 

58% by 2040
This market growth is also likely to be further encouraged by the UK government's plans to ban the sale of petrol and diesel cars by the year 2030. In the UK alone, there were more than 235,000 pure-electric cars on the road at the end of March 2021, and over 495,000 plug-in models if including plug-in hybrids (PHEVs).
Denmark and The Netherlands have called on The EU to set a similar date to ban the sale of petrol and diesel cars, which has also been backed by Volvo. A recent survey showed that 63% of Europeans who live in cities would also welcome the ban. 
Series C funding for IRP Systems
"The automotive industry is undergoing tectonic shifts in recent years as electrification and digitalization are becoming core automotive technologies," said Moran Price, CEO and Co-Founder of IRP Systems. "IRP Systems is in the epicenter of this revolution. With the new investment we will continue to create disruptive solutions as well as penetrate new EV segments."
The financing was led by Clal Insurance and Altshuler Shaham, leading Israeli institutional investors, with additional funds from Samsung Ventures, Renault-Nissan distributor Carasso Motors.
"Electrification is driving the automotive industry's rapid transformation, revolutionizing what we define as a 'vehicle' into a smart device on wheels," said Samsung Ventures' spokesperson. "Samsung is focused on cutting-edge technologies such as those produced by IRP Systems, and which can accelerate this transformation and help to expand the automotive ecosystem for new players." 
"We are very impressed by IRP's product and management team," said Avi Kenet, CCO at Israeli Renault-Nissan distributor Carasso Motors. "We believe that the expected growth in electric mobility and the good cooperation with the car industry and Renault, will lead the company to impressive future achievements."
The IRP Systems team