Diversity & Inclusion (D&I)
Jacobs: a more sustainable future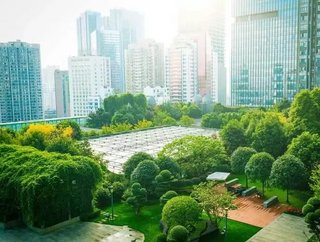 Catriona Schmolke, Jacobs Senior Vice President and Global Head of Safety, Security and Sustainability at global professional services firm Jacobs talks...
Catriona Schmolke, Jacobs Senior Vice President and Global Head of Safety, Security and Sustainability at global professional services firm Jacobs talks about the company's commitment to a more sustainable future.
At Jacobs our global sustainability strategy is known as PlanBeyond™; planning beyond today for a more sustainable future for everyone. By focusing on our people, our places and our partnerships we aim to integrate sustainability into every aspect of how we do business. As we face some of the toughest environmental challenges of our time, our people are working to find better ways to create an enduring legacy for the world – whether working together on our projects, in partnership with our clients and suppliers, or taking steps as individuals to make a difference across our offices and facilities. 
Our PlanBeyond Global Sustainability strategy is a roadmap for progressing sustainability fully into our global business. For us, this means social and economic progress while protecting our environment and improving resilience. It is also about being the employer of choice for our people and being the go-to solutions provider for a more connected, sustainable world.
As a business, we have a tremendous opportunity to continue to influence positive change and drive progress through the solutions that we create and deliver for our clients. With $15 billion in fiscal 2018 revenue and a talent force of more than 50,000, Jacobs provides a full spectrum of services including scientific, technical, professional and construction- and program-management for business, industrial, commercial, government and infrastructure sectors. So, we have significant scope to make a positive difference.
We carefully considered the United Nations Sustainable Development Goals (UN SDGs) to provide global context for shaping our PlanBeyond Strategy. We believe this allows us to better address our clients' global challenges, including clean water, affordable energy, inequality, climate change, environmental pollution, economic growth and peace.
A sustainable road map
With the acquisition of CH2M in December 2017 and our recently announced agreement to divest Jacobs' Energy, Chemicals and Resources (ECR) segment to WorleyParsons, we have turned the course of Jacobs' future, and now focus on broadening our leadership in high growth sustainable solutions to tackle challenges across urbanisation, water scarcity, climate change, digital proliferation, clean energy and security.
In the past year, we reduced carbon emissions by more than 37 million tons, equivalent to a full year's energy use by four million homes on our client projects. In addition, on our own operations, the former CH2M business exceeded its five-year commitment to reduce greenhouse gas emissions by 25%, ultimately achieving a 29% reduction since 2012. We have just received the 2019 Climate Leadership Award, a prestigious US award by The Center of Climate and Energy Solutions and The Climate Registry. Environmental Business International (EBI) also just recognised our work with 11 Business Achievement Awards for Environmental and Climate Change Innovations.
Jacobs supported many charitable organisations including making contributions to the Global STEM Alliance and Engineers without Borders and fundraising with employees for Water for People in 2018. We are close to finalising our global approach to giving and volunteering in 2019.
In 2019, we will launch innovation centres to extract greater value from technologies of focus for our clients, including: automated design solutions for agile adaptation and scalability of systems and operations; and predictive data analytics with application to artificial/augmented intelligence and machine learning.
PlanBeyond inspires us to make a positive environmental, societal and economic difference for businesses, governments and communities around the world — from the way we operate our business, to the work we perform with clients and other organisations.
Examples:
We are in year two of implementing our global mental health maters (MHM) plan and have trained over 1000 Positive Mental Health Champions across our global business.  MHM aims to promote positive mental health, raise awareness and provide resources to support all our people and ultimately destigmatise the conversations around mental health.

We implemented eight Employee Network groups in 2018 as part of our transformation. Our Employee Networks are employee-led and employee-organised groups

centred

around offering employees an opportunity to collaborate with others around the world who share similar interests and explore opportunities that relate to their specific goals.

During 2018 we performed extensive stakeholder outreach as part of a materiality assessment to identify our priority sustainability issues as a business. This included the launch of our first Global Employee Sustainability Survey with 10,500+ people inputting how they would like Jacobs to transform.

We launched

the quarterly Sustainability Award program

,

sponsored by our Chief Financial Officer, which recognises and rewards

individuals and teams that contribute to a sustainable future through innovative thinking and smart actions.

Every year we acknowledge our best project teams from around the globe with our highest form of project recognition – the Joseph J. Jacobs Master Builder Award. This honour is given to project teams who achieve flawless project delivery while demonstrating our commitment to safety, integrity, continuous improvement, innovation, JacobsValue+ and JacobsSustainability+.

With infrastructure clients for whom we provide operations and facilities management services, we saved 5,074,759 kWh of electricity, and 23 billion gallons of wastewater.

For a large-scale air terminal client, we delivered improvements that generated more than $700,000 in savings, while eliminating 15,863 tons of CO2 emissions.

We piloted a mobile app to reduce paper consumption and boost productivity, sparking broader implementation converting 35,830 forms from paper to electronic documents.

We launched an effort to reduce single-use plastic consumption that eliminated 400,000 disposable plastic gloves from the waste stream across multiple client sites. Our 2020 goal includes targeting the elimination of SUPs in all our offices.

We balanced the gender diversity of the Executive Leadership Team, including the appointment of our first-ever female

Executive Vice President,

Joanne Caruso.

We donated over $255k to Water for People through our annual employee giving campaign.
A 360-degree vision
PlanBeyond is our holistic sustainability programme, which incorporates social responsibility. Our approach is in line with the UN Sustainable Development Goals and the triple bottom line, in that we see sustainability covering all aspects including environmental, social and economic development. Jacobs defines sustainability as "Ensuring long-term business resilience and success while positively contributing towards the economy, society and the environment".
Our framework is organised around three core pillars: People, Places and Partnerships. Within these pillars are six focus areas with twelve PlanBeyond 2020 goals. Through the implementation of these goals we will transform the business and our contributions to our people, our communities, the environment and our industry.
PlanBeyond 2020 People Goals
Train 1,500 Positive Mental Health Champions (including 50% Senior Management Team)

Approve plans for establishing a global wellbeing baseline

Enrol 100% employees in Conscious Inclusion training

Jacobs Employee Networks to deliver PlanBeyond-related communication campaigns
Reduce air travel by 20% - this will build off our success in cutting driving miles by 10% in 2018.

All offices to adopt Sustainable Workplace Plans (including removal of single-use plastics)

Launch Global Giving and Volunteering program

Coordinate local community and charitable initiatives via Community Connect and Jacobs Employee Networks in all regions
PlanBeyond 2020 Partnership Goals
Upgrade Jacobs Value+ (including capture of project contributions towards the UN (SDGs)

Undertake sustainable innovation planning sessions with 10 top-tier clients

Launch new global Sustainability and Resilience Project Framework procedure

Initiate sustainability partnership dialogue with 15 global suppliers
Our new PlanBeyond governance structure will ensure accountability, reporting up through the PlanBeyond Executive Steering Committee to the CEO and Chair of the Board at regular intervals. For each focus area, a working group produces and is responsible for a delivery action plan. A senior sponsor has been assigned to lead each working group and that role will take responsibility for reporting progress to the PlanBeyond Executive Steering Committee.
Energy management
The global demand for energy security and supply continues to grow at a rapid rate. We are helping our clients meet the challenges by providing solutions to replace carbon intensive power generation with high efficiency, cleaner technology and developing renewable energy and demand-side management strategies. 
We believe this requires an integrated approach and delivery offering to support our clients in energy networks, thermal generation, renewable generation and storage solutions. We look for a 'best for project' approach that is focused on the requirements of the project; we are therefore not aligned to specific service providers.
Our global power consulting capability (which is not included in the ECR sale) is focused on supporting our clients on the "pathway to zero carbon". As part of this pathway we recognise that thermal generation will continue to play a significant part in the energy mix moving forward, alongside renewables such as solar and wind. We also have deep experience with renewable options such as hydro, pumped hydro storage and geothermal. 
Sustainability with our clients
We are providing comprehensive infrastructure, technology and intelligence solutions to help our clients, cities and communities to create smart and connected places that function more effectively, are more resilient and sustainable, and are more responsive to the needs of the people using them. We help them prepare, adapt, mitigate and recover when facing climate, cybersecurity, biosecurity-related and other risks.