Diversity & Inclusion (D&I)
JBS alleviating food insecurity and supporting the vaccine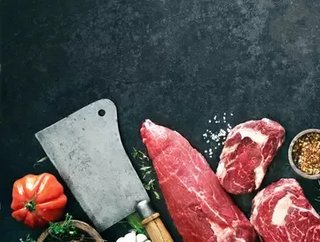 The biggest meat processing company in the world, JBS, has made another donation to combat food insecurity and created a financial incentive for vaccines
Animal protein processing company JBS USA is contributing $216,600 to the MontCo Anti-Hunger Network and is one of many food companies helping vulnerable people in the face of poverty and the pandemic. 
JBS is the biggest meat processing company in the world and this gift follows a worldwide donation in 2020 of $188 million to help fight the COVID-19 pandemic in the communities where its employees live and work, 60% of which was spent in Brazil.
Social responsibility and business as usual in the pandemic
JBS, also known by its full company name and founder, José Batista Sobrinho, is headquartered in São Paulo, Brazil and has a revenue of $51b. The company has offices in the USA, Australia, Mexico and the UK.
JBS has made donations to the MontCo Anti-Hunger Network previously. The JBS USA Souderton beef production facility donates roughly two tons of high-quality beef products per month to local food pantries. This is desperately needed, as one in eight Americans has faced food insecurity throughout the pandemic. 
Protecting vulnerable groups
Amid the grip of misinformation and fear, JBS has also offered a $100 bonus to team members who get vaccinated against COVID-19, in order to "Protect employees and ensure their job security amid the global pandemic." For their employees, JBS removed "vulnerable population groups" with full pay and benefits, in addition to coveing 100% of all COVID-19 related health expenses for employees and their families. 
"We are proud to partner with the MontCo Anti-Hunger Network to lend a helping hand to our neighbors, in addition to our weekly donation of meat products to the community," said Adrian Ramos, JBS Souderton general manager. "Alleviating food insecurity is one of [our] top priorities."
"Hunger, particularly that created and intensified by COVID-19, cannot be resolved by nonprofits alone," said Paula Schafer, MontCo Anti-Hunger Network (MAHN) Executive Director. "We need the partnership of businesses like JBS that understand how valuable community stability is. This donation will strengthen Montgomery County's food safety net by catapulting MAHN to its next level of service capacity."