Diversity & Inclusion (D&I)
Komatsu wins order for 41 automation-ready trucks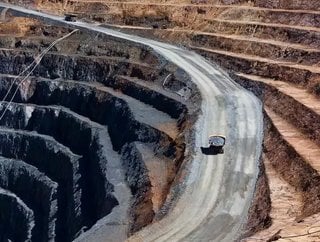 BHP diversifies its Pilbara haulage portfolio with 41 trucks from Komatsu as part of its AUS $5bn South Flank project. Komatsu Australia has won an or...
BHP diversifies its Pilbara haulage portfolio with 41 trucks from Komatsu as part of its AUS $5bn South Flank project.
Komatsu Australia has won an order for 41 haul trucks for BHP's A$5bn (US$3.6bn) South Flank project, that produces 80 million tonnes a year. The 930E-5, automation-ready ultra-class trucks are set to deploy from next month and will drastically increase the company's presence in Western Australia.
It is the first agreement in the region, outside of BHP's use of Komatsu wheel loaders, to include machinery capable of making advancements into autonomy in the near future. Komatsu itself has a long-established partnership with Rio Tinto, working together on the latter's 'Mines of the future' programme, where it deployed autonomous trucks at the West Angelas Site.
Rio Tinto developed its relationship further by being the first to retrofit the original equipment manufacturer's (OEM) autonomous trucks at the Hope Downs 4 operation, an iron ore mine in Pilbara, in 2017. Until now, BHP had traditionally used Caterpillar to stock it autonomous vehicles stationed in Pilbara.
"It diversifies our customer base in Western Australia and that is great for us," Komatsu Australia Chief Executive and Managing Director Sean Taylor told Australian Mining. "There are obviously some business implications in terms of diversification, which is good for the business and its sustainability – that's the main impact. It creates some additional momentum in terms of the size of additional resources and people that we can support."
SEE ALSO
Discussing the project, Taylor said Komatsu will also benefit from a boost to its 800-strong workforce in the area, with up to 100 people to help support the project.
There is a perception among mining communities that the automation of the industry will lead to reductions in employment and job security. This can often mean the benefits of the technology, such as increased safety and cost reduction, can be overlooked. Taylor told Australian Mining that he believes familiarity with the new technology will shift popular opinion as automation becomes more viable in the mining industry.
"It is not as frightening as people thought," he said. "In fact, if I think about the main impact of automation, it is really around safety – it is very much people orientated from that point of view." Explains Taylor "It is a technology that is now proven and most mining operations, even globally, on greenfields sites are considering truck automation in one form or another."
Komatsu reinforced its commitment to blending people with autonomous technology by launching its centre of excellence for autonomous haulage systems in the US earlier this year. The centres guide industry workers towards forward thinking qualifications to stay relevant in a rapidly evolving industry.