Diversity & Inclusion (D&I)
Legal cannabis: becoming a 'green' industry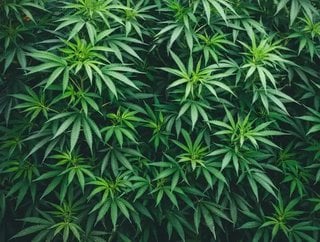 As sustainability missions crop up on every corporate radar across a diverse range of industries, the legal cannabis sector is no different. In a previ...
As sustainability missions crop up on every corporate radar across a diverse range of industries, the legal cannabis sector is no different.
In a previous CSO Magazine article, we discussed that, at a time when competition has never been higher, businesses are finding that taking superior measures to combat climate change can often be a decisive and enticing factor with consumers:
In a study conducted by Cone Communications, 92% of 1,000 person sample said they were more likely to trust a company that supported social or environmental issues, with 88% stating such measures would even make them more loyal to a brand.
As a standalone item the cannabis plant is very ecofriendly. In addition to being able to grow very quickly and in a variety of atmospheric conditions, farmers have found it can even clean contaminated soil for other crops. 
Also, hemp, the non-intoxicating variety of cannabis, is one of the best commercial plants for absorbing CO2 - one study found that industrial hemp production can remove more CO2 per hectare than a forest of trees.  
However, the legal cannabis sector has struggled to live up to the carbon-negative potential of the plant itself. 
Despite being a newly legitimate industry in many countries, everyday operations still encounter old problems with keeping processes sustainable: indoor heating/lighting, high irrigation and reliance on fossil-fuels - there are many improvements that can be made. 
SEE ALSO:
According to a study by the Global Footprint Network, assuming it is grown with indoor lighting, 4,600kg of CO2 is emitted for every kilogram of cannabis produced, a figure roughly equivalent to three million cars. 
A highly significant amount, legal cannabis farmers could decrease this figure by growing their crops outside (if the law permits it) or by switching to renewable sources of energy, such as solar panels. 
Additionally, it is estimated that a single plant requires 23ltrs of water a day for 150 days before being cultivated. Whilst this can also be remedied by growing in a wetter outdoor climate, regulatory restrictions in some countries/states mean this is not a viable option for every business.
However, some farmers are still finding ingenious ways of conserving water throughout the indoor growing cycle. In an article with Water Deeply, Brandy Keen, co-founder of Surna, a manufacturer of water-efficient cultivation equipment, has found a solution.
"The most interesting thing you can do is use reclaimed condensate. No plant consumes water. Plants borrow water," she said. 
"They use water as a delivery mechanism for nutrients, then they transpire that water back out into the space. So when you grow in an open-air greenhouse or outdoors, all the water your plant transpires is evaporated. It just ends up back in the atmosphere."
Keen estimates that water consumption for indoor growing can be reduced by 70-80% using reclaimed condensation. It is an exciting development for an industry that still has a lot to overcome before it can be considered, truly, a 'green' industry.