L.E.K. links digital transformation to business results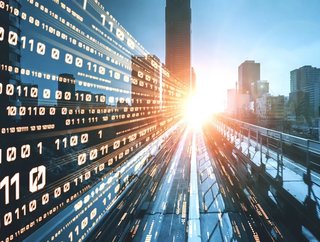 Study by L.E.K. Consulting links digital transformation to business results and shows steps to leadership
Not every energy and environment company is with the program when it comes to digital transformation.
Only 18% are taking a rigorous approach that focuses their digital investments on areas that drive business performance, according to an L.E.K. Consulting report based on survey responses from 139 senior executive at energy and environment companies as part of wider research of more than 550 senior executives at industrial firms. Companies in that small group of leaders are reaping benefits — reaching new levels of production efficiency, lowering the cost of maintenance or unplanned downtime, and finding new, profitable ways to engage and serve customers.
Another 47% are making substantial efforts on at least some digital factors that drive performance — again with a measurable impact on results. The remaining 35% are followers that report limited success with performance-focused digital investments, and their results lag.
Companies that do not accelerate their digital investments and do not take a strategic, results-oriented approach risk falling permanently behind, the report said.
The findings, reported in Digital for Industrials: Laying the Groundwork for Success, are part of an L.E.K study that identifies seven critical success factors and points the way to a roadmap for digital industrial success.
"The good news is that digital leaders are taking clear steps that other companies can replicate," said Darren Perry, an L.E.K. Managing Director and a co-author of the report. "But too many executives are not yet clear on the role of digital in their overall business strategies. Fewer still have a real sense of how to get from their current digital state to where they need to be. Those that continue to lag risk finding themselves at a lasting competitive disadvantage to leaders who are accelerating their investments and can use digital to more efficiently run their operations and drive more effective go-to-market programs."
Global study covers companies of all sizes in all industrial sectors
The executives surveyed are responsible for digital initiatives in companies of all sizes, ranging from extremely large (more than $5 billion in revenue) to large (between $1 billion and $5 billion) to midsize (between $100 million and $1 billion) to small (less than $100 million in revenue), located in every global region. The executives hold a variety of responsibilities (201 are in general management, 138 have commercial responsibilities, 129 are in operations and 94 are in IT) in every industrial sector — from agribusiness to mining, paper and packaging, chemicals, building and construction, energy and the environment, and automotive.
Their self-reported assessments of their companies' digital investments were then compared to objective performance data about those investments' impact on incremental revenue, market share, customer engagement, supply chain efficiency and internal team productivity. Based on the combined results, the companies were sorted into three groups — leaders, middle tier and followers.
Study identifies steps that digital leaders take
According to the study, digital transformation success for industrial companies depends on the clarity of digital vision and strategy; the foundation of leadership, governance, systems, organization and structure to drive the digital program; and the "digital pillars" — the offerings, customer experience tools, technologies and ways of working that the company activates to implement its digital strategy.
"In all, we identified seven critical factors that drive digital success for industrial companies. Companies can use them to build a plan to assess and then enhance or overhaul their approach to harnessing the opportunities offered by digital," said L.E.K. Partner and report co-author Tom Diplock.
Industrial companies that get traction in digital start by establishing a successful digital program. They:
Develop a digital roadmap and a set of governance structures for accountability. Companies that do this succeed because they tie digital investments to the firm's strategic objectives and define clear business outcomes. Then they manage the digital project portfolio accordingly. Ninety-eight percent of leaders do this versus 69% in the middle tier and only 20% of followers, according to the study.
Cultivate and motivate talent. For example, they develop or hire a team of digital-specific leaders and give them a clear mandate to drive change throughout the organization. These leaders become internal champions and sell digital solutions both inside and outside the company. Ninety-eight percent of digital leaders do this versus 68% for the middle tier and 22% for the followers.
Create a robust technology infrastructure and data strategy. Firms can only be as successful with their digital initiatives as their supporting technology infrastructure and available data. The good news is that advances in cloud storage and computing, along with the rising effectiveness of third-party software and analytics solutions, may mean that the path to success does not require a complete overhaul of legacy systems. Leaders begin by making an honest assessment of the current state. They then develop a roadmap to invest in and implement the systems needed to drive and support the digital vision. Ninety-nine percent of digital leaders do this versus 80% in the middle tier and just 49% of the followers.
The true digital industrial leaders break away from the pack by building a set of more advanced capabilities. They:
Create digital business models — including some drawn from outside their sector — rather than just applying digital to existing ways of doing business. For example, they enhance products with digital analytics and capture value by providing preventive maintenance insights to clients. Some of the most digitally advanced firms are finding ways to monetize access to their existing data assets, or provide new digital services to clients. Ninety-six percent of leaders claim to have embraced these types of digital business models versus only 55% of the middle-tier group.
Revolutionize their internal working models to support a culture of innovation. They often create a central digital function or center of excellence and create pipelines to develop, test and execute out-of-the box digital ideas in a way that is insulated from traditional business bureaucracy. Here too, 96% of leaders do this versus only 60% of the middle-tier group.
Focus on a small set of digital performance metrics, which are often different from traditional industrial metrics. They identify business objectives for digital initiatives, translate them into key performance indicators, and measure and track them, ideally through to their impact on profit and loss. Ninety-five percent of digital leaders do this versus 62% of the middle tier.
Ground their digital investments in an understanding of customers' needs and the economic value of digital opportunities. They focus on the initiatives that address customers' pain points and add value rather than on those that are easy to build with current resources. Ninety-six percent of leaders do this versus 64% of the middle tier.
L.E.K. has used the study results to create a framework and a set of benchmark data that companies can apply to evaluate — and improve — their digital approach. The evaluation process includes a benchmark assessment called the Industrial Digital Enterprise Assessment (IDEA). IDEA is available online — leaders can calculate their digital readiness against industry peers in the same sector and a similar value chain position by completing the IDEA survey here.
"There are many barriers and many challenges to digital success, including difficulty finding talent, dealing with system constraints and validating return on investment," said L.E.K. Managing Director Darren Perry. "But these barriers can be overcome and industrial companies should not resign themselves to digital followership. There is a clear path forward. It is not an easy process — digital affects the entire organization — but those that embrace it, and focus intently on this set of success factors, are likely to remain competitive and see a positive performance impact."