Lifting the cup: Unilever's tea division targets net zero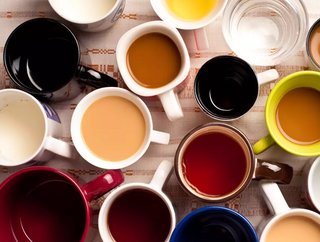 ekaterra – Unilever's Tea Division – targets net zero emissions by 2030. Lipton, PG tips, Pukka, T2 and TAZO all involved.
ekaterra – the tea division of Unilever – has announced its plans to become climate and nature positive, while working to make the entire tea industry more sustainable for planet and people.
Indeed, the world's largest tea company, is one of the first major businesses to raise the bar and become climate positive, while also setting a clear target for net zero emissions by 2030.
Leading the global tea industry with purposeful brands, including Lipton, PG tips, Pukka, T2 and TAZO, the company announced its climate and nature commitments in Glasgow during COP26.
Sustainability to a tea
ekaterra's climate and nature goals of reducing emissions, restoring biodiversity and shifting fully to nature-based materials are underpinned with clear commitments:
Reduce greenhouse gas emissions 80% by 2030 from 2010 baseline (already reduced 66%)
100% sustainably sourced teas by 2023 (98% today)
100% plant-based tea bags by 2025 (73% today)
All packaging recyclable, compostable or reusable by 2025 (82% today)
Maintain no waste to landfill from own operations
Deploy regenerative agriculture for raw materials sourcing by 2030
Meanwhile, ekaterra Chief Executive John Davison, explained: "We want to give back to nature more than we take. To sustain is to reduce the drain on the planet's resources, which is a good start, but at ekaterra, we want to go beyond this. In the tea category, we have a unique opportunity to become climate positive through the regenerative power of plants".
The company's tea brands are already playing a pioneering role with sustainable business practices across the value chain. As the world's largest tea brand, Lipton sources 100% of its teas from sustainably certified suppliers.
PG tips – the first major brand to introduce bio-degradable tea bags in 2018 – recently removed all traditional plastic from its packaging. Furthermore, Pukka is B-Corp certified and allocates 1% of annual turnover to support environmental initiatives.
T2 is another B-Corp certified brand affirming 100% ethical sourcing for all aspects of its business and TAZO is campaigning boldly in the USA for climate justice by planting more trees in deprived inner urban areas in order to help clean the air.
ekaterra believes collective action across the entire tea industry is the only way to reach ambitious targets to become climate positive. "Real leadership today, means mobilizing and transforming the entire tea industry for positive impact," insisted Davison.