London Design Festival lives on the EDGE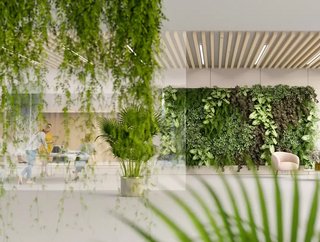 London's circular construction and interior design future on display at EDGE  
Premiering today at London Design Festival 2021, EDGE London – the city's first sustainable construction and design resource centre – will be showcasing the best that the market has to offer in circular products and materials for living and working spaces, as well as sharing insights into the future of the industry.   
For its grand opening, EDGE is inviting architecture, interior designer and construction professionals to its showroom for a week-long series of expert talks. Under the theme of 'London's Circular Construction and Design Future', sustainability specialists from EDGE's partner brands will delve into some of the problems that exist in the construction and interior design sectors, and what can be done to remedy these. They will be sharing innovative, alternative solutions, as well as best practices for ensuring waste and emissions minimisation.  
Expert speaker sessions will look at topics including: 
Nature-inspired architecture 
Harnessing the power of nature to create perfect indoor climates 
Greening the urban environment 
Sustainable waterproofing strategies 
Upcycling waste 
Free to attend, these speaker sessions will be delivered live at the EDGE showroom in Marylebone, as well as being streamed live from EDGE's Instagram page – @edge_ecodesign – and YouTube, with time for Q&As after each talk.
About EDGE 
EDGE, an acronym for Eco Design for Greener Environments, is a hub for sustainable design and building space materials, located next to busy Baker Street underground in the popular Marylebone design district. EDGE is committed to inspiring and supporting positive change to the ways in which we design and construct our built environments. Its mission is to create a space, both on the high street and online, to connect sustainability-conscious material suppliers and specifiers.