Diversity & Inclusion (D&I)
Materiality: it's time for a new mindset
By Louise Ayling, Sustainability Director, Radley Yeldar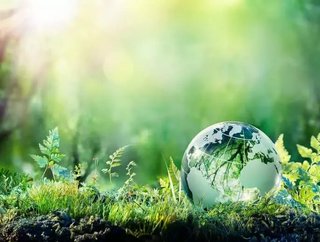 Materiality. Which camp are you in? Do you swear by it, embracing its endless possibilities as a strategic tool? Or are you materiality sceptic, for who...
Materiality. Which camp are you in? Do you swear by it, embracing its endless possibilities as a strategic tool? Or are you materiality sceptic, for whom it's a waste of time and money?
Historically an exercise used to define sustainability communications, materiality has been around for years, and it's divided opinion. Used to its full potential, it can help shape company strategy, galvanise internal functions and gain senior buy-in, as well as uniting disparate teams and processes. It can spark valuable engagement with stakeholders, and inform meaningful sustainability communications. However, when approached as a tick-box exercise to satisfy a reporting requirement, it can leave sustainability managers wondering where their money went, and why they bothered.
It's time for materiality to up its game. Sustainability is finally going mainstream in society, and the clock's ticking for business and government to act. A huge proportion of companies' sustainability strategies (over 50% of World Business Council for Sustainable Development (WBCSD)'s member organisations) are due to expire this year, proffering the chance to redefine the next era for sustainability. Materiality must play a key role, but to do this, it needs a radical makeover.
So, what needs to change? Here are nine principles for next-level materiality.
1. Look up and out 
From unprecedented forest fires to deadly cyclones and heatwaves around the world, the causes and effects of climate change and broader sustainability issues are hard to ignore. Despite this, many organisations look inward, rather than outward, when conducting materiality.
Successful materiality assessments reflect the bigger picture. They acknowledge the organisation's operating context, the key trends influencing the industry, and the nuances relating to the specific markets where the organisation operates across its value chain. As a starting point, consider using the UN Sustainable Development Goals (SDGs) to ensure you're honing in on the right areas and identifying issues that ladder up to the global agenda. It's also valuable to consider your company's purpose and the extent to which your business's reason to exist either affects or is affected by critical issues.
Who's succeeding? Novozymes evaluates the broader global trends affecting its business and operating context, before identifying its material issues. Where a material issue aligns to a specific SDG target, this is noted on the matrix. 
2. Collaborate, don't isolate
Conducting your organisation's materiality assessment as a sustainability team in isolation might seem like the more straightforward option, but it's unlikely to reflect the complexity and nuance of the key issues affecting your business. Collaboration with different heads of function – from HR, marketing and legal, to risk, operations and procurement – is critical to spark healthy debate, stress-test the issues and consider the prioritisation of topics from every angle. 
Best tackled in a workshop, these conversations can be challenging, but they'll pay off in the long run when you secure greater buy-in for sustainability business-wide, and deliver a more meaningful strategy.
Who's succeeding? Packaging and paper company, Mondi, engaged a range of senior internal stakeholders from a wide variety of functions, representing operations worldwide. 
3. Break tradition, and reshape the process
Traditionally, materiality has looked through two lenses: the importance of issues to stakeholders, as well as the impact of each issue on the business. But what if we could take a more progressive view, to explore the extent to which the business can influence these issues? Armed with this information, organisations would be in a position to make much more informed decisions about where and how to allocate resources, in order to affect the greatest change. Better still, reshape materiality and define your own parameters. There are no rules.
Who's succeeding? Moving away from the matrix, Maersk's new approach assesses each issue as either a risk, a responsibility or a shared value. 
Pearson is another great example. As well as looking into the level of stakeholder concern and the business impact associated with each issue, the company also considers the degree of influence and the immediacy of the opportunity it has to tackle them. 
4. Face up to the risks
For the first time ever, environmental risks have overtaken geopolitical and economic risks, to dominate the top five most likely occur, according to The World Economic Forum's 2020 Risk Report. Yet all too often, companies' own risk registers fail to acknowledge critical environmental and social risks. In fact, WBCSD found that just 29% of companies show alignment between their sustainability disclosures and risk-related information in their legal filings. The business impacts of this could be catastrophic. 
With investor-led frameworks such as the Taskforce on Climate-related Financial Disclosure (TCFD) spurring the inclusion of climate risks in mainstream risk reporting, there's change afoot. Seize this opportunity to reshape and realign your materiality and risk identification processes, to ensure a more joined up and holistic approach, with emerging and cross-cutting ESG risks front and centre.
Who's succeeding? CRH use a multi-step validation process to align materiality to its risk process.
SEE ALSO:
5. Think local 
Avoid taking a birds' eye view. Many multinationals develop materiality assessments at HQ, with an emphasis on macro-trends and issues that feel prominent at a global level. Although useful, this perspective shouldn't be the only one. Lots of sustainability issues, such as water scarcity, are very locally or regionally-specific. It's important to engage local markets to really get under the skin of the prevailing issues in their regions and across your wider value chain, to ensure your organisation's strategy and communications really do reflect reality.
Who's succeeding? Working with VF Corporation, we embarked on a materiality assessment that reflected not only the issues relevant at Group level, but also the issues pertinent to its brands, such as North Face and Timberland, and their wider product portfolios. Understanding the relative local importance of sustainability issues across the Group's different markets was also key. The results will be published next year.
6. Be visionary 
The purpose of materiality is to understand the most important issues to focus on, in order to create value and ultimately, secure your long-term licence to operate and safeguard your organisation's future. Why then, do so many organisations take a short-term view - a snapshot of the here and now? 
When conducting a materiality assessment, it's useful to define your timeframe upfront. How important is the issue now? How important will it become infive years? 10? 30? 50? Of course, no-one has a crystal ball, but predicting what lies ahead - and constantly revising the assessment to identify shifts and track emerging trends - will mean you'll be far better prepared to pre-empt, adapt and respond.        
7. Clearly define your parameters
What's an issue? What's a trend? What's a process? Materiality assessments often throw everything into the mix, which can lead to confusion when trying to distil the findings and use the outcomes strategically. Is 'climate change' an issue, or a trend under which issues such as GHG emissions and climate change mitigation should sit? Are 'stakeholder engagement' and 'governance' really issues, or are they processes to help inform your approach towards managing the issues? In the end, it doesn't matter so much where you draw the line, as long as your approach is consistent and will stand up to scrutiny, and you've worked out how to use the outcomes in a strategic way. 
Who's succeeding? Nestlé categorises material issues into sub-issues, and indicates their relative importance at different stages of the vape chain. 
8. Go granular 
Sustainability issues are, by nature, messy, complicated and interlinked. Each issue could be framed in any number of different ways, representing different boundaries and scales. Take human rights: so often featured on a materiality matrix, is 'human rights' really just one issue? I'd argue it's an umbrella term encapsulating myriad issues, from labour rights and child labour to freedom of expression and discrimination. 
Sustainability issues also take on a different emphasis at different stages of the value chain. Upstream issues relating to water scarcity and competition with local needs could morph into issues around water consumption during product use further downstream.
Incorporating every variation of every issue into a materiality assessment would be impractical. After all, materiality is designed to prioritise the most significant issues, requiring a degree of aggregation and categorisation. But It's a fine balance to strike. Too general, and the assessment could belong to any business operating in any industry or market with little strategic value to your organisation. Too specific, and the beautiful simplicity of the assessment is lost. If in doubt, it's best to start as granular as possible, and aggregate issues as you progress through the process.
Who's succeeding? Working with Firmenich, we started by identifying a long-list of very granular issues unique to the company, its purpose, and its broad sphere of influence. By approaching human rights in a nuanced way, we identified specific human rights issues and aligned the company's materiality approach with its process to identify human rights salience. 
9. Communicate openly
Materiality is more art than science, despite welcome efforts to enhance its rigour and reduce the level of subjectivity involved. Yet far too many companies fail to accurately disclose their approach. Sure, they may have engaged 25 stakeholders, surveyed another 500 and run some workshops, but who were those stakeholders? How were they selected? How were their responses analysed and distilled? Were stakeholder responses weighted, and how were the issues prioritised? How did the company mitigate bias and stakeholders' tendency to prioritise everything as 'important'?
For materiality to become a more credible and valued strategic tool, on a par with the risk register, for example, it's important to take a more transparent approach towards disclosing the process used. This will also aid comparability between different organisations' approaches.
Who's succeeding? Unilever's website includes a detailed description of the process used to identify and prioritise its material issues, as well as the changes it's made to the process over the years. 
Louise Ayling is a Sustainability Director at Radley Yeldar, a London-based creative consultancy with a vision to create a world that believes in business. Radley Yeldar works with clients all around the world to shape their materiality approach and define their sustainability strategy, before helping tell their story to the audiences who matter most.