New Encina Chief Sustainability Officer: Sheida Sahandy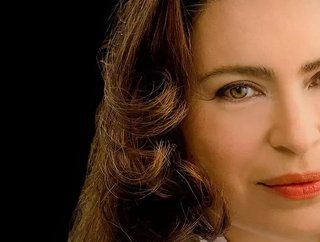 Encina, which creates useful chemicals from plastic waste, has appointed Sheida Sahandy as its Chief Sustainability Officer to strengthen its ESG impact
Encina selected Sheida Sahandy as its new Chief Sustainability Officer, to spearhead its environmental, social and governance plans. 
Encina Development Group is headquartered in Texas, USA and was founded in 2014. The company produces circular chemicals, from waste plastics - most of them single-use. Its basic circular chemical products allow customers to meet their sustainability targets. 
Encina's Chief Sustainability Officer has a high level of ESG experience 
Sheida has 25 years of experience across business, government, science and law. 
She also holds:
A BA from UC Berkeley

A Juris Doctorate from Columbia University School of Law

A master's degree from Harvard University Kennedy School of Government
Sheida has experience in regulatory, legislative and governance systems, at the federal, state, and local levels.
In addition, she is experienced in managing public and private partnerships.
Recently, Sheida served in the executive cabinet for Washington State Governor Jay Inslee. There she led the turnaround of the State agency responsible for the recovery of the nation's largest estuary.
Creating a strong sustainability agenda
"I am extremely excited to step into this role and help make the promise of circular economies a reality at this critical juncture in time", said Sheida. "My mission is to create a strong sustainability agenda and fully integrate it into our corporate strategy, enabling long lasting success for our customers while doing good for the planet and future generations."
Encina is excited to see her lead its ESG initiatives. 
"Sheida has 25 years of expertise in leading complex initiatives and empowering more efficient and sustainable operations, both internally and for customers", said David Schwedel, Executive Director of Encina. "Sustainability is Encina's key strategic mandate, and I am confident that Sheida will lead our environmental, social, and governance imperatives to success."