Diversity & Inclusion (D&I)
Nissan's new Head of Americas Diversity Office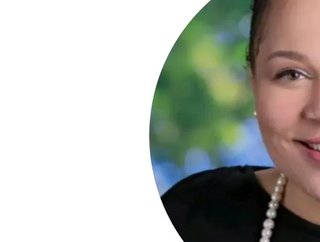 Nissan pushes forward with commitments to diversity, equity and inclusion, with a new Head of Americas Diversity Office, Keri Floyd Kelly
Nissan has announced the promotion of Keri Floyd Kelly to director of Diversity, Equity and Inclusion (DEI) for Nissan Group of North America. 
Kelly has worked for Nissan for six years, across a range of positions. The global car manufacturer is headquartered in Yokohama, Japan with a revenue of $90b.
Developing diversity and cultivating relationships 
Kelly is responsible for:
Developing diversity and inclusion strategies to integrate into the Nissan business

Steering the Executive and Advisory Diversity Councils

Cultivating sustained relationships with civic and community leaders and organisations.
"I'm stepping into this critical role at a critical time in society", said Kelly. "I am enthusiastic to continue the DEI initiatives of Nissan and to be a part of a team that inspires and influences lasting change, respect and appreciation for our differences."
Nissan director of Diversity, Equity and Inclusion encourages others 'Be boldly you'
Kelly previously held the position of senior manager, Americas Diversity Office, at Nissan. Her professional background spans across multiple disciplines. She has held positions of increasing responsibility in finance, product strategy, marketing, purchasing, and human resources. 
In addition, to her vast automotive career, she also has prior experience in the defense industry.
Kelly holds a master's in business administration from Vanderbilt University and a bachelor's in business administration, accounting from Tennessee State University. She is a member of Youth About Business National Board of Directors and is chair of the Tennessee State University College of Business Alumni Board. Kelly is located in Nashville, Tennessee.
"Keri's experience and leadership make her the right person for this very important position," said Jeremie Papin, senior vice president, Nissan Motor Co. and chairperson, Nissan Americas. "With Keri's expertise, we will continue to strengthen our commitment to diversity and inclusion in all aspects of Nissan's business and meaningfully advance our culture."
"I live by the mantras of 'Do what is right' and 'Be boldly you,'" concluded Kelly.