Diversity & Inclusion (D&I)
Pupils pay the price of energy efficiency crisis in schools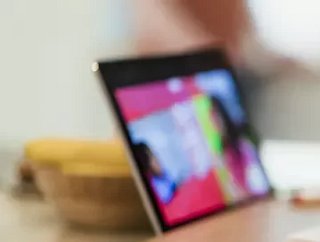 From South Africa to the UK to Australia, eyes are on energy efficiency, the impact on teachers and pupils and the climb to net-zero
Expenditure on energy costs per pupil has risen by 6.5% over the past five years, in the UK. eLight, a company which helps businesses and schools switch to LED lighting, says schools must act now on energy efficiency, if they are to make a meaningful contribution to the UK's ambitious net zero targets – and cut their own bills.
Studies show that young people have stronger concerns about the environment.
According to the UN,

84%

of surveyed young people agreed that they need more information to prevent climate change. 

Furthermore, almost half a million youth around the world have taken action on climate change, through small grant programme projects in their homes,

schools

and communities. 

But only

9%

of youth are very confident the world will act quickly enough to address climate change. 
Led by their students, the science or the financial incentives, schools across the world are identifying energy efficiency problems and how to address them. 
Government data on energy efficiency 
According to new analysis of government data by eLight, the average annual spend per pupil increased from £74.56 in 2014-15 to £79.42 in 2019-20.
With eLight's analysis demonstrating no significant change in average energy prices over the time period reviewed, the company says the figures show that progress on energy efficiency in schools has been painfully slow or, in many cases, non-existent.
eLight is warning that schools must act now to improve their energy efficiency if they are to make a meaningful contribution to the UK's ambitious net zero targets. Energy efficiency could make a huge dent in schools' carbon emission reduction targets. 
According to The Carbon Trust, energy bills in UK schools amount to £543m per year, with 50% of a school's total electricity cost being lighting. If every school in the UK implemented any type of energy efficient technology, over £100 million could be saved each year.
"Energy efficiency could make a huge difference to our net zero ambitions, but most schools are still lagging behind", said Harvey Sinclair, CEO of eEnergy, eLight's parent company. "The solutions exist, but they are not being deployed fast enough. For example, we've made great progress in upgrading schools' to energy-efficient LED lighting, but with 80% of schools yet to make the switch, there's an enormous opportunity to make a collective reduction in carbon footprint and save a lot of money on energy bills."
Solar energy in schools
Many are already taking the initiative and utilising green energy. Earlier this year, South Africa's Mineral Resources and Energy minister, Gwede Mantashe, announced that his department is working to integrate renewable energy sources into government buildings and schools.
"Already, funding has been secured", explained Mantashe. "[A] programme business plan developed with energy audits of more than 20 government buildings audited in the current financial year. The programme is envisaged to achieve 4,200 GWh savings through the installation of solar PV systems and integration with energy-efficient technologies in public schools, military facilities, and office government buildings."
The 9% of 'very confident' youth will be watching the promises made.