PwC: The state of climate technology investment in 2021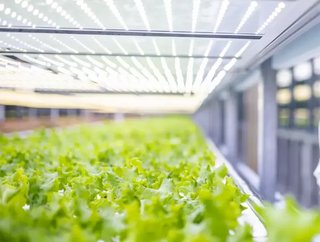 Sustainability Magazine ends the year with a roundup of the state of investment in climate technology in 2021
Defined as technology that explicitly focuses on reducing greenhouse gas (GHG) emissions or addressing the impact of global warming, climate technology can be categorised into three groups:
Those that directly mitigate or remove emissions

Those that help the world to adapt to the impact of climate change

Those that enhance the understanding of climate change
"The term climate tech is purposefully broad in order to incorporate the broad swathe of technologies and innovations being used to address GHG emissions and the broad array of industries in which they are being applied," said PwC.
2021: A new urgency for green recovery
"The last year has seen a transformation in the venture capital landscape. New types of capital and funding mechanisms have resulted in significant new flows of investment into private markets," added PwC.
This landscape is no different for climate technology investment, the heightened focus on ESG and emerging regulations are driving this growth, leaving many with no choice but to alter their strategies. 
With a total of US$87.5bn invested over 2020 H2 and 2021 H1, climate technology has seen a 210% increase from the US$28.4bn invested between H2 2019 and H1 2020, giving climate technology a total of 14 cents to every venture capital dollar. 
Similarly, the average deal size has almost quadrupled in H1 of 2021, growing from US$27mn to US$96mn, with megadeals becoming increasingly common. The last 18 months have also seen special purpose acquisition companies (SPACs) drive a significant proportion of climate technology's growth raising US$28bn between 2020 H2 and 2021 H1.
The US remains the dominant location raising US$56bn (65% of all funding) between 2020 H2 and 2021 H1, and mobility and transport remained the most heavily invested challenge area (US$58bn).
"The climate tech market is a rapidly maturing asset class, offering investors significant financial returns and the opportunity for outsised environmental and social impact. Climate technology has moved well beyond a proof of concept and our analysis finds new investors entering the market each year. Though this area presents a major commercial opportunity, due to the inherent value associated with reducing emissions, there is still much work to be done to channel this investment appropriately," said PwC.