Diversity & Inclusion (D&I)
The quest for carbon neutrality
By Christoph Wendker, Miele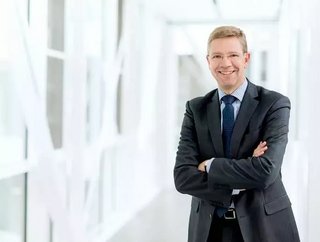 The commercial appliance market has a lot to answer for in terms of its environmental impact. According to the Carbon Trust, the UK industrial laundries...
The commercial appliance market has a lot to answer for in terms of its environmental impact. According to the Carbon Trust, the UK industrial laundries sector alone processes approximately 743,651 tonnes of laundry, equivalent to emissions of approximately 281,500 tonnes of CO2, each year. This is why Miele, as a global manufacturer of commercial and domestic appliances, is striving to make positive and powerful environmental change.  
With targets to become the most sustainable company in the industry, our sustainability is ensured by many different aspects of the company, its processes, and its products; from development, through the all-important usage phase, to recycling. Our holistic approach encloses the whole value chain. In fact, our sustainability strategy contains 15 overarching strategic targets, from the environmental performance of the company and the stakeholder dialogue tailored to individual target audiences, through to consumer-friendly digitalisation. Yet, while our targets are wide-ranging, our corporate climate policy is clear: Miele aims to be carbon-neutral by 2050 at the latest and supports the two-degree target of international climate politics. 
Our approach to the manufacturing of commercial appliances lies at the heart of achieving these objectives, as does our quality ethos and longevity. Miele appliances are energy-efficient, resource-saving devices with a long service life of up to 20 years. All devices are designed with durability and efficiency in mind. This means customers can reduce consumption and don't need to invest in new parts or a new machine as frequently, resulting in a smaller contribution to end of life treatment, be it recycling or landfill. 
However, as the scope for achieving further improvements in efficiency is getting smaller and smaller, smarter solutions are constantly required. Continual innovation plays a crucial role in enabling Miele to set new standards. The Miele 'Performance Plus' series, for example, consumes around 20% less water and 30% less energy than its predecessors. Patented developments include a honeycomb drum design and the specially formed suds containers. These, with the EcoSpeed wash setting that works at different speeds, all contribute to the reduction in consumption. 
SEE ALSO:
As well as the domestic appliances, commercial machines from Miele are characterised by a very high level of recyclability when compared to the rest of the industry. The machines feature up to 90% metal content which ensures the highest recyclability, and the metals used are virtually 100% recyclable. In addition, the proportion of secondary raw materials used in Miele commercial washing machines can be up to 50%. However, our focus is not only on recycling but the entire product lifecycle. We have instigated measures to reuse materials from old Miele machines, for example, in the form of cast-iron counterweights or as granulates for plastic parts. In addition, Miele has committed to using 5,000 to 7,000 tonnes of recycled plastics by 2025 as part of a voluntary pledge. In order to achieve this, we will open our Warendorf technical centre soon with the aim to further develop technologies and manufacturing processes to optimise materials and push innovation in plastics processing. 
We have also made a concerted effort to address packaging.  For shipping packaging, for example, we primarily use cardboard, wood and EPS foam, polyethylene films, and polypropylene, which is 100% recyclable. In 2017, the disposal of sales packaging amounted to 185 tonnes of CO2 equivalent, which Miele offset by supporting a climate protection project in Nepal. Additionally, Miele GB has achieved its Zero to Landfill certification, ensuring all waste created by its UK headquarters is correctly reused, recovered or recycled.
However, our sustainability initiatives are not just implemented internally to meet our targets but driven by our customers. We're seeing an incredibly positive trend, as customers from all countries and industries are paying more attention to energy efficiency and the manufacture of their products than in the past. They ask more questions, have become more critical overall and have very high expectations of the 'overall package'.
As customer perception and buy-in to our sustainability ethos is a key performance indicator, we conduct brand positioning surveys several times per year to measure progress. In these surveys, customers are asked, among other things, whether they believe Miele fulfils its ecological requirements and is committed to sustainability. In 2016 and 2017, the average result for Miele's sustainability performance was 3.4 out of a maximum of 4 (full agreement). In the survey, customers were also asked to compare Miele's sustainability work with that of competitors, and in this regard, Miele achieved first or second place in 15 countries. 
Our sustainability journey is very much ongoing, but we're proud of our progress and achievements so far. We're determined to make the vision of being the most sustainable company in the industry a reality. Not only do we have a corporate social responsibility to fulfil, but also a duty to protect the environment for future generations.
Christoph Wendker is Director of Technical Product Management and Environmental Office for Miele