Diversity & Inclusion (D&I)
Reuters Responsible Business Awards & Robert Walters Group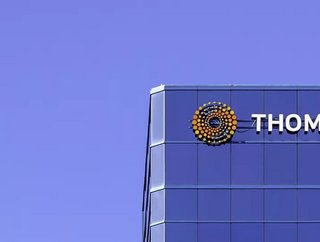 Recruiter Robert Walters Group has been named a finalist at the Reuters Events: Responsible Business Awards 2021, for its diversity and inclusion audit
The Robert Walters Group has been shortlisted as a finalist for the Product or Service Innovation Award at the Reuters Responsible Business Awards 2021. 
The Robert Walters Group is a professional recruitment group, with over 3,200 staff across 31 countries. The company is headquartered in London and has a revenue of £938mn. 
The aim of Reuters Events Sustainable Business is to help businesses around the globe do the right thing by their customers. The company believes that sustainability, attention to supply chains and upholding ESG values makes good business sense. 
Robert Walters inclusivity audit covers diverse backgrounds from age to neurodiversity 
Reuters Events: Responsible Business Awards are the world's leading Awards celebrating leadership in sustainable business. 
The Responsible Business Awards recognise those that are truly having an impact on business, society and the environment – delivering a new blueprint for business in the 21st Century. 
Robert Walters Group's entry focused on its significant work to open doors for job seekers from diverse backgrounds through the launch of its industry-leading Inclusivity Audit service.
Developed by the Group's in-house innovation team and launched by the Group's recruitment process outsourcing business, Resource Solutions. The audit helps organisations eradicate bias from their recruitment process making the hiring process more inclusive for talent from diverse backgrounds.  
Research indicates that bias is introduced before candidates even visit a company's careers page and continues through selection, assessment, interviewing and onboarding.   
The Group's research-led methodology – the first of its kind and considered one of the most progressive and forward-thinking audits available – applies a bias minimisation framework drawn from over 60 peer-reviewed academic papers and studies to parse out what aspects of an organisation's hiring process and careers content are perpetuating bias.   
The end-to-end inclusivity audit assesses more than 150+ touchpoints within a typical recruitment process and looks at them through the lenses of:
Gender

Ethnicity

Disability

Neurodiversity

LGBTQ+

Age

Faith

Socio-economic factors. 
The audit not only 'holds a mirror' up to current practices and bias, but clients are provided with a list of actionable recommendations to drive meaningful change within their recruitment process and to help them achieve their diversity objectives and goals. 
Robert Walters Group's commitment to ESG highlighted
Robert Walters is delighted to be shortlisted for the Reuters Events: Responsible Business Awards, in recognition of its commitment to equality, diversity and inclusion (ED&I).
"As a global recruitment group, we recognise our role as a gate keeper in the hiring process, and understand the social and ethical responsibility we have to help open the door for talent from diverse backgrounds into our client organisations", said Steve Edwards, Chief Marketing Officer at Robert Walters Group. "Our inclusivity audit service helps us to do that in a completely bespoke way, with data-driven precision." 
The Responsible Business Awards 2021 winners will be announced at a virtual ceremony on 14th October, where it will bring together the most innovative, passionate and dedicated teams challenging the status quo of business to enjoy the latest successes in sustainability and celebrate the best and brightest.