Diversity & Inclusion (D&I)
Samsung D,E&I research provides clarity on disabilities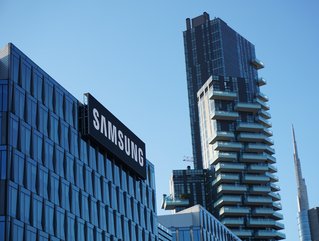 Steven Woodgate from Samsung Electronics UK provides his experiences with hidden disability alongside the company's research report on inclusion at work
Many individuals see their disabilities negatively and it's up to peers and leaders to ensure they receive adequate support to leverage them as gifts rather than hindrance. As organisations take this into account, they are becoming more concerned with how this affects their teams.

Samsung's UK arm provides great research on this topic as it looks to tackle the inclusion of disabilities, both hidden and seen, in the workplace. The new findings show that a rather large portion of those with disabilities failed to share them with their managers and many have suffered in terms of support from their companies and in education.

The research that Samsung provides gives guidance to leaders and will make them aware that there could be hidden disabilities within their organisations and open up their eyes to the wider issue of inclusion.
Seeing inclusion of disability for what it is
According to Samsung's research, a significant number of workers with disabilities slipped under the radar. Around 43% of people with disabilities have avoided sharing their struggles because they feel it would limit their development within their organisation. But how can leaders extract this information respectfully?
The survey also incorporates research on the issues that people with disabilities face in the workplace and determined that:
34% feel they are negatively stereotyped or judged by other employees
33% lack necessary quiet space in offices
32% say accessibility, such as stairs and space for wheelchairs, is inadequate
31% believe there is a lack of support from those who hired them
30% struggle with bathroom access
29% have issues just entering their workplace building
It seems that much more is to be done to prepare those with disabilities to enter the office or other working environments, but only 38% of the UK population have highlighted the need for more education of these conditions. The majority feel that technology is important for supporting individuals to get the most out of their work experiences.
Steven Woodgate, Head of Category Management, Samsung Electronics UK & Founder of Employee Resource Group for those with disabilities, True Ability says: "I have dyslexia and dyspraxia, they are my superpowers that enable me to provide a different perspective and way of thinking that adds value to my day-to-day role and to the people around me."
He continues, "physical and neurodiversity should be championed in the workplace and employers need to support this by providing the right tools and technology to allow colleagues with disabilities to thrive, contribute on a level playing field, and to reveal their own individual superpower."
He also addresses the need for further intervention beyond technology.
"But technology is only half the story. To embrace openness, we need to evolve and change workplace culture, and promote inclusion to be at the centre of an organisation to empower employees."
What is Samsung doing to be inclusive?
The aim of this research is not to simply share data on the fact, but to show to take account for the comfort and consideration of disabilities at work. As a result, Samsung is collaborating with an entrepreneur, founder, and the CEO of Purple Goat, a disability human resources agency, Martyn Sibley.
Sibley is also the co-founder of a lifestyle magazine called Disability Horizons and LinkedIn Changemaker, which acts as a hub for business insights on inclusion.
The partnership will surely provoke change within industries and attitudes towards disability assessments, while preparing organisations for diversity and inclusion.