Samsung's Platform is Crucial to Mobile Sustainability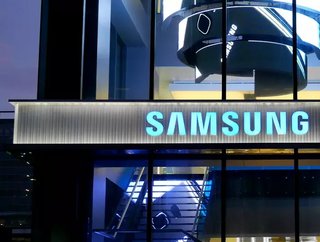 Samsung releases 'Galaxy for the Planet' platform; a critical step as the company develops its sustainability ESG Strategies
The development of mobile connectivity and the innovation of devices comes at a price. For now at least. The smartphone that you hold in your hand or carry in your pocket every day currently comes with a significant carbon footprint. From the manufacture of mobile phones to the required energy consumption of mobile networks. 
Samsung Electronics has recognised the importance of carbon-neutrality and the overall effects of the mobile industry, which is why the company has developed its 'Galaxy for the Plant' platform. The aim of the platform is to provide tangible climate results for its business practices through collaboration and innovation. 
Encouraging Sustainable Impact Through Technology 
Upon announcing Galaxy for the Planet, Samsung discussed its future sustainability plans, which span across its entire production line to build better communities around the world and minimise environmental impact.
Utilise Recycled Materials in New Products
The company is working to implement the use of recycled materials in the production of its mobile phones, which is aiming to roll out across the business by 2025. Samsung will use these materials that comply with the strength, aesthetics and durability requirements of its products. 
Eliminate the Use of Plastic in Mobile Packaging
Eliminating single-use plastics for packaging is another crucial part of the company's plan—also due to be implemented by 2025. It will use eco-conscious alternatives to replace the need for plastics. 
Reduce Standby Power Consumption 
Samsung is pioneering energy-saving technology with the aim of reducing standby power consumption to below 0.005W by 2025. This target follows the successful reduction of consumption to 0.02W. The use of power-efficient semiconductor chips will also provide overall energy savings. 
Contribute Zero Waste to Landfill
By 2025, aims to eliminate the landfill waste generated by its products and services. The company will optimise its product lifecycle and improve product designs to reduce e-waste. 
'We believe that everyone has a role to play in providing innovative solutions that protect the planet for generations to come. Samsung understands [that its] efforts need to match [its] scale, [its] influence and the magnitude of the entire Galaxy ecosystem around the world', says TM Roh, President and Head of Mobile Communications Business, Samsung Electronics. 'Galaxy for the Planet is an important step in our journey toward creating a more sustainable world, and we will do so with the openness, transparency and collaboration that drives everything we do'.
Stephanie Choi, SVP & Head of Marketing of the Mobile Communications Business at Samsung Electronics, says, 'Samsung is committed to creating solutions that enable a better future for our people and our planet. However, we know we cannot do this alone, and the collective fight for the planet is not a competition'.
'We strive for collaboration in everything we do, and our strategic partnerships across sectors, industries and markets enable us to scale positive impact around the world – helping us achieve a more sustainable future'.

For more sustainability insights, check out the latest issue of Sustainability Magazine.