Diversity & Inclusion (D&I)
Sarah Wadsworth & Gary Young grow diversity the Fujitsu Way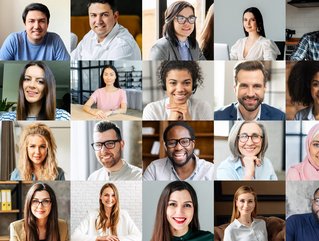 Gary Young and Sarah Wadsworth drive Fujitsu UK's diversity and inclusion efforts, guided by the Japanese multinational's philosophy of the Fujitsu Way
Japan-based Fujitsu Group actively advances diversity and inclusion across the company in following its principles like fairness and equality.

Sustainability Magazine spoke to Gary Young, the UK Business Operations Director for the UK Public Sector, and Sarah Wadsworth, Human Resources Director for the UK, who are responsible for ensuring that these efforts - as described in the company's Purpose Statement 'the Fujitsu Way' - stay on course.
How Fujitsu fits into the UK's Social Value Act environment
Sustainability Magazine spoke to Fujitsu as part of a feature in our upcoming March issue focused on indirect procurement and embedding social value in supply chains. Fujitsu UK serves as a prime example of a company capturing and delivering social value perspective.

"The Purpose Statement of the Fujitsu Way is 'to make the world more sustainable by building trust in society through innovation' and as such the embedding of social value is at the core of who we were and are as an organisation," says Young.

"Whereas in past business transactions, the question of diversity tended to be answered at the end of a bid, it's now front and centre as part of ESG principles. It's informing how we deliver our contracts. It's informing where we engage with our customers and our people to deliver impact."
Using his own experience as a starting point, Young has helped the company to build a comprehensive and meaningful understanding of what social value is: "Through gaining a solid understanding of social value, companies can focus on the business aspects that generate the greatest impact. In some cases, these elements have the potential to become more relevant for the people that your company wants to work with."
"In terms of the environment, society, jobs, growth and innovation - which are the five key areas looked at to measure social value - I personally like to think it's not by coincidence or by luck, but actually by design that we're focusing on the right thing," says Young.

Wadsworth on boosting diversity and inclusivity across the company

Fujitsu has been running with the theme of corporate social responsibility for a long time. CSR itself has several key pillars, but HR head Wadsworth considers diversity and inclusion to be the focus that has grown most rapidly at Fujitsu.

"We are increasingly identifying ways of ensuring growth across the IT industry in general, building up a fantastic pipeline of talent that we can not only utilise, of course, but that's actually going back into the UK's IT industry as a whole. So, we're investing much more heavily in recruitment," Wadsworth said.
"We have had a huge focus on diversity and inclusion. And of course, you can immediately question if that means gender or race or disability, but actually, we're also increasingly looking at our social mix and diversity of thought across that whole spectrum," Wadsworth explained. "And the reason that we bring in diversity is because it's the right thing to do. Not only does it add to social value, but teams rich in diversity of thought or experience are much more innovative on the whole."
"We have extensive apprenticeship programmes, frequent graduate intake, and deliver events, including virtual work experience for cohorts of a hundred students throughout the UK," Young says.
"These programmes reach people who perhaps weren't able to get work experience in the past and give them access to new opportunities."
"I remember our chief exec saying, 'why are you asking for 20 years' experience when this technology has only been around for two years?'," says Wadsworth. "We have had great success with bringing in new people from different backgrounds - it's not just about the younger generation, it's also about welcoming people with different backgrounds and training them."
Wadsworth says instead of developing a holistic approach, people tend to limit themselves by only considering social impact in individualised silos, focusing more on customer engagement, the bid, and what needs completing around that.
"The engagement we get from our employees and the impact we are having in other areas is having a knock-on effect for all sorts of other parts of the business," Wadsworth says. "Never underestimate the power of sharing internally as well as externally."
Wadsworth says employee well-being was "probably one of the most spoken terms" of 2021 and that would continue into 2022, so Fujitsu is placing more focus on employee well-being and engagement.
"That has a massive link back to social value because well-being is not only the health, mental and physical, of our employees, but it's also whether we're meeting their purpose and needs, whether we can add back to the community. We know that there's nothing better for well-being than actually being able to drive personal purpose as well," says Wadsworth.
"The well-being and diversity angles are actually critical for attraction, retention and performance."


• Join global business leaders and sustainability experts taking meaningful action at Sustainability LIVE, held at Tobacco Dock, London, 23-24 February 2022. Register to attend today! Click here to learn more.