Schneider Electric receives award for sustainable commitment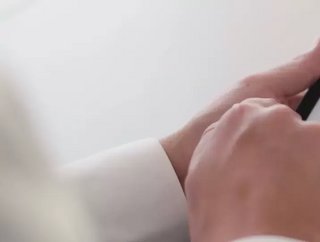 Marc Garner of Schneider Electric comments on Schneider Electric's achievements, following the receipt of a DCS Award for sustainability
What makes a company sustainable? It's important to recognise those businesses that have significant impacts on the global sustainability drive. The DCS Awards acknowledges some of the most committed and innovative organisations, of which there are some awards for energy efficiency and contribution to sustainability as a whole. 
With operations in over 100 countries, Schneider Electric—a leading organisation in energy management digital transformation—has received an award for its 'Outstanding Contribution to Sustainability and Efficiency', with the runner up for the award being Carbon 3 IT. 
The extent of Schneider's sustainability contribution
With an industry-leading portfolio of hardware and software solutions, including a data centre infrastructure management (DCIM) platform, sustainability and efficiency remain at the forefront of Schneider's developments. The company's products support its clients to improve their visibility, build this into their IT systems, and encourage them to take the necessary steps towards reduced energy consumption and carbon emissions. 
Recently, Schneider has supported clients to trace and reduce their scope three emissions, by looking beyond data centre traditions and devising suitable strategies. Schneider will also assist its customers to further reduce their carbon emissions to avoid 800 million tonnes by 2025. Its current figures to date were recorded at around 319 million tonnes.
Marc Garner, Vice President, Secure Power Division, Schneider Electric UK&I, comments on the company's sustainable achievements. 'With COP26 taking place this week, there has never been a more important time for our industry to commit to Net Zero', says Garner. 'By combining innovative designs with sustainable technologies and integrating with both renewables and the grid, our sector can play a crucial role in the quest to address the climate emergency. We're delighted to receive this award for our contribution to sustainability and efficiency'.
Schneider also received a joint award with its Elite Partner Advanced Power Technology (APT). The 'Sustainability in the Data Centre Project of the Year' award shows appreciation for the companies' work developing a data centre digital transformation project for the Newcastle City Council, in the UK, supporting a new government strategy to serve 300,000 citizens and businesses in the area.