Siemens' sustainability report employs 'DEGREE' framework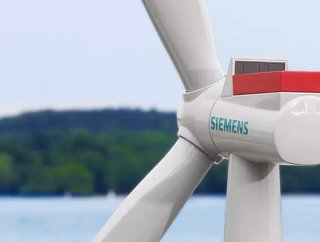 Jenny Bofinger-Schuster explains the next steps for Siemens following the release of its 2021 sustainability report, employing a 'DEGREE' framework
Many organisations consider sustainability a result of drastic climate change, but Siemens AG puts it at the forefront of its business and its latest sustainability report divulges this year's achievements for the company. 
The Senior Vice President of Sustainability & Operational Excellence at Siemens, Jenny Bofinger-Schuster, recently expressed her excitement for the latest sustainability report incorporates what Siemens calls the 'DEGREE' framework. Its ambitions for Decarbonisation, Ethics, Governance, Resource Efficiency, Equity, and Employability are all outlined in the report as well as the latest figures for employment, revenue and income. 
As Judith Weise, Chief People and Sustainability Officer, explains, 'sustainability is in our very DNA. It's not an option. It's a business imperative. Based on our successful track record, we're now setting ourselves even more ambitious targets. We'll accelerate our efforts and raise the bar to create considerably more value for all our stakeholders. Sustainable business growth goes hand in hand with the value we create for people and our planet'. 
The company has been very successful both sustainably and financially with a current workforce of around 303,000 employees and its latest figures showing a €62.3bn in revenue with a net income of €6.7bn.
What are the key insights from Siemens' report? 
The report divulges Siemens' actions in relation to the UN Sustainable Development Goals (SDGs). The key areas of impact include:
To strengthen the global economy that incorporates around 200 countries, a goal that is supported by Siemens' Financial Services expertise

Empowering professional development, through 6,700 apprenticeships, and encouraging more diversity, with around 26.7% of the workforce occupied by women with 19.6% in management positions

Driving innovation across industries and streamlining partnering with research institutions like universities to develop solutions for digital transformation

Environmental protection through decarbonisation—reducing greenhouse gas emissions by 88Mt—developing smarter, more considerate infrastructure and managing a

circular economy

. 

Developing quality of life through working with healthcare institutions and making transport more accessible and sustainable, while improving business integrity and occupational health. 

Support social development and reduce effects of supply chains on local communities with 63,000 suppliers signed up to the Siemens Group Code of Conduct
Siemens' strategy for digital sustainability
'One of the significant developments that are reflected in the report is the role of digitisation as a key driver for sustainability: We are convinced that climate protection and economic action go hand-in-hand and also increasingly through digital solutions', says Bofinger-Schuster. 
'Just take the industry business: With digitally optimised production processes, data analysis and virtual commissioning our industrial customers can save up to 40% energy and a corresponding amount of CO2 emissions. And, our new DEGREE sustainability strategy is anchored in our Sustainability Report for the first time with 14 ambitious ESG targets'.
Since the spin-off of Siemens Energy, the company has focused its attention on the development of digital solutions to transform mobility and build smarter infrastructure. According to the company report, technology is crucial for enabling Siemens' clients to maximise their customer experiences when combined with real-world applications. 
The four strategic priorities for the business going forward are to:
Drive value for customers by identifying their needs for them

Empower people and enable them to leverage their strengths for positive change

Develop on over 170 years of technology innovation 

Create more flexibility and growth opportunities by employing resilience
When asked about the future of the company, specifically in 2022, Bofinger-Schuster said, 'this year, we set ourselves very ambitious environmental, social and governance targets with our new strategic framework DEGREE. And we already made substantial headway toward realizing our ambitions. In 2022, it's time to further implement these goals quickly and sustainably'.