SMEs – the missing link in tackling climate change - Sevva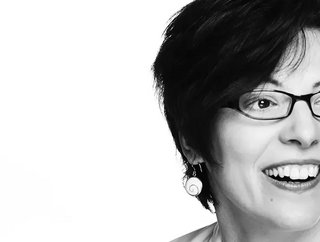 Emanuela Vartolomei, Founder and CEO of All Street and creator of Sevva, says SMEs are a solution to preventing climate change
Sevva

, an AI platform, was selected to be part of the UK Trade Delegation to represent cutting edge ESG technology to the New York Climate Week. Sevva provides automated UNSDG ratings for any public and private company using proprietary ESG data and advanced machine learning algorithms. Emanuela Vartolomei, Founder and CEO, Sevva, discusses the impact of SMEs on climate change.
In discussions at the recent New York Climate Week, there was one significant gap: small and medium-sized enterprises (SMEs). 
This is strange, given that in the UK alone, the Federation of Small Businesses estimates there to be around 5.94mn small businesses. These companies account for around 60% of UK employment and 50% of turnover in the private sector.
Net zero carbon without engaging SMEs will be impossible
Whilst people may be paying lip service to the importance of smaller businesses in the fight against climate change, the reality is that conversations on sustainability centre around the big, well-known names. Large corporations are, of course, vital. However, the aims of achieving net zero carbon cannot be achieved without the wholehearted support of the SME sector.
The elephant in the room is that up until now, most SME businesses have not had the money or time to invest in sustainability support teams. As such, there needs to be an easy way to assess the ESG footprint of SMEs, so that they are both accountable and can demonstrate progress. There are millions of companies to assess, and what is needed is an automated and universal ratings system, that is reliable, accurate, scalable – and cost effective. 
Sustainability targets must come from accurate data
Whilst ambitious targets are being set, both in the UK and globally, to reduce carbon emissions, many of these targets look likely to be missed on the current trajectory of progress. But unless we can accurately measure where we are now, and the progress that is made, we won't know how we are doing and where the pinch points are. SMEs need to play their part in this as well as governments and large corporations. 
To understand the bigger picture, we need universal sustainability assessment tools that apply to every public and private company. These tools need to have comprehensive and recognisable methodologies which are widely accepted. As an example, the recent report from the UN's Intergovernmental Panel on Climate Change quantifies the positive impact on greenhouse gas emissions by taking action under each of the 17 UN Sustainable Development Goals. 
The challenge is, of course, colossal. But we will not make a dent in our climate trajectory unless we can measure what is driving it and where progress is, or is not, being made.