Sustainability LIVE: discussing sustainable industry change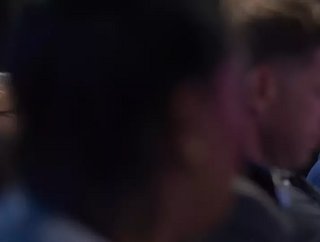 Leading up to Sustainability LIVE, BizClik Media Group welcomes new speakers from Holcim and Reckitt
More speakers have been announced for Sustainability LIVE, which will begin on the 23rd of February 2022. BizClik Media Group is excited to welcome new executives, to the lineup to discuss how they have provoked a change in their respective industries. Attendees will gain exclusive access to their sessions as well as further chances to connect and network with the speakers at the hybrid event. 
Magali Anderson
Drive sustainability for people and the planet, Magali Anderson, Chief Sustainability and Innovation Officer at Holcim, has an important role to play in changing industries. Anderson joined the leading building materials organisation to provoke developments within the company and among its clients. She works with a task force of 100 sustainability experts from across the globe, which played a key role in the company's net-zero pledge that leverages the Science-Based Targets initiative. 
In her five years at the company, Anderson has experienced sustainable change behind the scenes and is keen to share these insights to allow further developments towards a net-zero future. 
Miguel Veiga-Pestana
With a proven track record of 25 years in reputation management and communications, Miguel Veiga-Pestana is the Head of Corporate Affairs & Chief Sustainability Officer at Reckitt—supplier of health, nutrition and hygiene brands. 
Veiga-Pestana has led global communications teams and provided communications consultation to C-Suite and management level individuals while inspiring employee and community relationships. Veiga-Pestana will surely highlight the importance of measurement tools for evaluating sustainable performance and provide insights into how businesses can do the same. 
Sign up for Sustainability LIVE! 
To find out more about Sustainability LIVE and keep up to date with the latest speaker and sponsor announcements, click here.