Sustainability LIVE: meet the latest confirmed speakers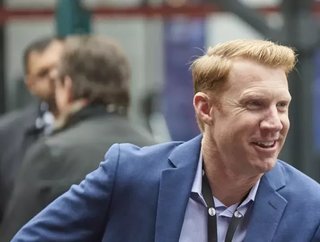 BizClik Media Group has received three new speakers for the Sustainability LIVE show, set to take place in London in February 2022
Following the discussions at COP26, it's clear that organisations are ready and willing to share insights and support global sustainability. At Sustainability Magazine we have consistently welcomed new speakers to the Sustainability LIVE agenda in advance of the show that will premiere in London in February 2022. 
Sustainability is an aspect of business that affects all industries, which is why we have a diverse line-up to bring the latest insights to attendees at the live event. Also leveraging the online networking platform Brella, the show is available to leaders from across the globe.
The latest confirmed speakers are: 
Asif Din
In search of ways to decarbonise building designs, Dr Asif Din, Sustainability Director at Perkins & Will, is undergoing a part-time PhD studying embodied carbon in UK regulations. He holds over 18 years of experience in net-zero carbon design projects, including BedZED, Jubilee Wharf in Cornwall and the London pavilion at Shanghai Expo 2010. Din is committed to minimising carbon emissions and increasing efficiency through architectural design and brings a wealth of knowledge from the industry. 
Mary-Jane Morifi
As the Chief Corporate Affairs and Sustainability Officer at Tiger Brands, Mary-Jane Morifi took on the role in 2017 to lead the sustainability strategy of the fast-moving consumer goods manufacturer. Morifi previously managed the Global Capital Campaign for the Nelson Mandela Children's Hospital Trust and previously held a position in corporate affairs at Anglo American Platinum Limited. 
Sheri Hinish
The Supply Chain Queen—and cover feature of the July issue of Sustainability Magazine—has also confirmed her place at Sustainability LIVE. The Global Executive Partner, Sustainable Supply Chain and Circularity at IBM, Sheri Hinish is a supply chain thought leader on popular supply-chain-based platforms, such as her Supply Chain Revolution Podcast. Hinish also featured at one of BizClik Media Group's earlier events, Procurement & Supply Chain LIVE, where she led the session, Building Responsible and Equitable Supply Chains Starts Upstream. 
Sign up for Sustainability LIVE!
To catch the speakers at Sustainability Live, register online at Sustainability Magazine to make the most of our early bird ticket offer and remain up to date when new speakers are announced. 

For more insights, check out the latest issue of the digital magazine.