Sustainability Live provides insights from industry leaders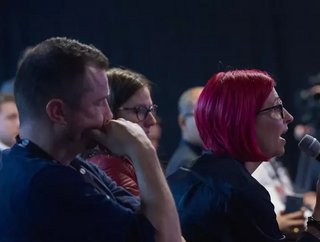 Sustainability LIVE 2022 - the ultimate Sustainability & ESG Conference launches in London on Feb 23rd/24th at Tobacco Dock in London
It has proven exciting for individuals to finally be able to attend events and as a result of a successful year, we bring you Sustainability Live!
With the growing demand for live events in the technology, procurement, supply chain and fintech industries, BizClik Media is preparing the ultimate sustainability event of 2022 at the historic Tobacco Dock venue in London. The event will feature some of the biggest names in sustainability, ESG, diversity and inclusion and much more. 
From global corporations to innovative business start-ups, business leaders will enter the stage to talk about their company's latest sustainability initiatives and provide great insights that attendees can take back to their teams and apply to their everyday business practices. 
A comprehensive sustainability show
As a hybrid event, attendees have the opportunity to experience it either in-person at Tobacco Dock, London, or virtually via the online Brella platform, providing ample opportunities for business networking and to get involved in the show. Speakers at the previous Procurement & Supply Chain Live event were pleased to see so many people after a difficult period of isolation. 
'It's great to see real people, in 3D, and be able to have that exchange of ideas', says Ninian Wilson, Chief Executive Officer of Vodafone Procurement Company. 
The show will not only feature individual talks from leaders, but we also break down some of the key topics in industries through panel discussions and working with a sophisticated networking application that gives attendees the power to ask questions during the live talks. Sustainability Live will be the perfect occasion to make business connections, which could lead to a strategic partnership or inspire your organisations next sustainability strategy. 
To find out more about the Sustainability Live show, check out the agenda on the Sustainability Magazine website and register to stay up to date on the latest additions to the event. 
Before the show comes around, why not check out the latest issue of Sustainability Magazine?