Sustainability LIVE receives sponsorship from Zinc Five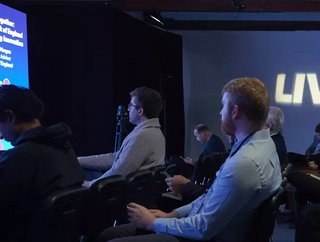 The inaugural Sustainability LIVE will be sponsored by Zinc Five, bringing together industry sustainability leaders to share their insights
Industries are looking for alternative ways to power their operations. Switching to renewable energy has never been more important for organisational leaders as they plan to decarbonise their operations. With such a high demand for battery technology, companies are coming up with innovative ways to produce cells that customers can rely on. 
Zinc Five, a modern electrified solutions company, works on exciting developments in nickel-zinc batteries. The company offers solutions that allow data centre companies to adopt clean, 100% recyclable fail-safe battery cells for their operations. Its nickel-zinc battery products have been developed as greener alternatives to conventional batteries, which is an integral part of its storage solution to create a more reliable electricity supply for data centres. 
Innovation that drives sustainable data centre operations
Zinc Five has been warded more than 100 patents for products that benefit business sustainability initiatives. As data centres are very energy-intensive, solutions like those at Zinc Five provides companies with peace of mind that they are operating sustainably without compromising on reliability. 
As more solutions become available, businesses like Zinc Five are also able to produce solutions that allow more industries to switch to renewable, net-zero energy sources. As a sponsor of Sustainability LIVE, Zinc Five is contributing to further industry discussions, which will enable business leaders to gain more insight into further alternative power solutions. 
Managing Director of BMG Connect, James Callen has commented on the success of the events and how Sustainability LIVE will provide enriching experiences for both in-person and virtual attendees. 'During our series of events this year, it became clear that our clients are looking to share and benchmark their sustainability efforts going forward', Callen says. 
'That is why Sustainability LIVE is taking place and why it is so important that we provide the platform for our speakers, speakers and partners to benchmark and share ideas to help drive sustainable projects across their industries'.
'We cannot wait to provide key takeaways to over 2000+ business leaders throughout the two days in February'.
To sign up for Sustainability LIVE and stay up to date with all the latest announcements, click here.

For more sustainability insights, check out the latest issue of Sustainability Magazine.